It is impossible to overestimate the importance of private security guards in today's society. These committed individuals provide security at a variety of venues, including shops, offices, banks, and other important buildings. However, they also shelter people from harm in addition to keeping locations safe. To safeguard their personal safety, celebrities and other high-profile people usually hire bodyguards or a security guard business. consequently, understanding the role of private security is essential.
In this article, we will be going in depth about the role of private security. Security officers are essential to our daily life. Private security guards ensure the safety of property owners in commercial spaces, residential neighborhoods, educational institutions, and public spaces. Let us see!
The Importance of Private Security in Dubai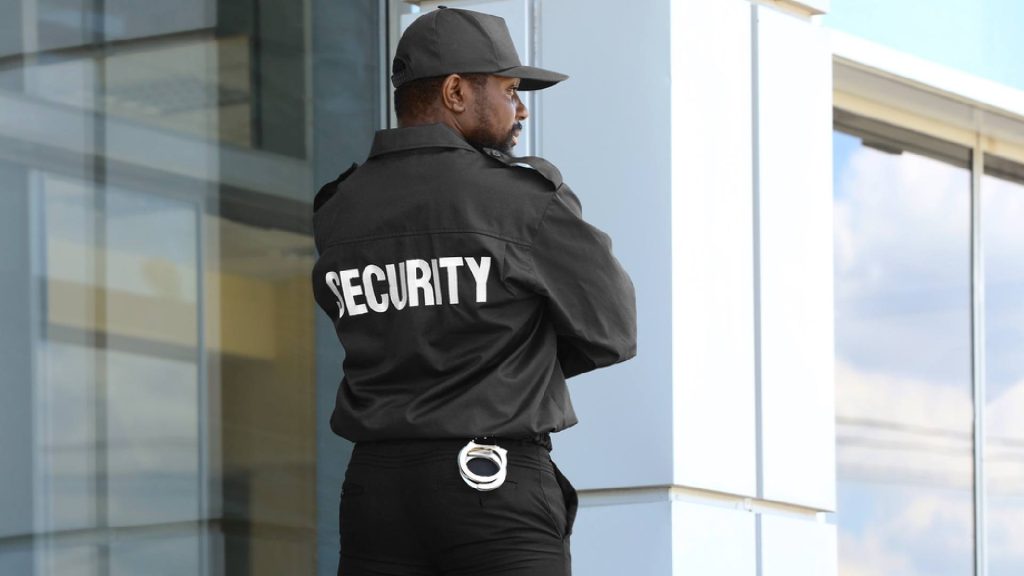 A security officer Dubai is a person who works for cash to patrol and inspect buildings for evidence of fire, theft, harm, treason, and unlawful activity. Private security guards not only protect the property but can also safeguard the community from potential threats.
Private security guards must have particular training and expertise, and certificates may be necessary by some organizations and locations. It is critical to realize that private security differs from public securityIn contrast to private security, public security is frequently more heavily controlled and less technologically sophisticated.
Businesses and organizations can safeguard themselves against numerous threats, such as theft, vandalism, and violence, with the use of private security services. Your property can be monitored and patrolled by hired guards to reduce damage and deter crime. Private security is employed by you, not the general populace. As a result, they become familiar with how you function and can easily recognize when anything is not "normal."
You do not need to be concerned that they will become sidetracked by external happenings because they are working for you. When everything goes wrong, choosing a security company will offer many tangible benefits. But, more importantly, it will give you trust and peace of heart that things will not easily go wrong.
Enhancing Security Measures and Crime Prevention
Even if a security system only persuades a criminal to go for a different victim, preventing crime is one of security's fundamental goals. Many of today's security solutions, however, work best when used post-crime to give forensic evidence regarding an incident that has already happened. Being able to solve a crime is really difficult. Without a doubt, prevention is the greatest strategy.
The first thing that springs to mind when you consider enhancing the security infrastructure of your workplace is to hire more security guards to patrol the property. You should hire more private security guards if you believe that there are any challenging areas that require better coverage. This, in order to assure proper covering of these areas.
There may be circumstances where more protesters, criminals, or intruders arrive and attempt to overwhelm your guards. Consequently, you need to have enough security personnel on duty to deal with such an attack.
To cover the role of private security, you might also arm your private security Dubai with the latest cutting-edge tools and resources. For instance, particular firearms, binoculars, cameras, and night vision devices will enhance their capabilities. Their ability to observe events with greater precision and accuracy will improve their performance. Additionally, it will enable them respond more precisely and successfully.
Your private security guards are better able to deal with criminals who are evolving and growing more adept with time thanks to modern resources and equipment. It is imperative that you do not undervalue the value of a great security company for you or your business.
In addition, with private security Dubai, you can obtain the surveillance equipment you need for any area. For example, a private security guard can install, oversee, and manage security cameras to protect a business.
Private Security Services Offered in Dubai
In Dubai, there are many security companies that provide different private security services, the most common are:
Patrol services: Patrol services refers to the work of a watchperson, guard, patrolperson, or other individual engaged in:

Protecting property or individuals.

Embezzlement, concealment, misappropriation, or loss of any property.

Temporary security: Security guards who provide temporary security services for gatherings or special occasions are one type of security guard. They are frequently engaged for little periods, such a day or an entire week. For big events like a concert or an expo, temporary security services might offer safety. They might also be deployed to offer security during professional gatherings like company picnics or staff awards ceremonies.
Integrated security solution: Integrating security systems enables centralized multi-user management for complicated object and person protection. A cohesive data environment emerges by the ISS from the object's security systems.
Property security: Private security guards provide property security. The role of private security here is to provide surveillance to homes, businesses, or any other type of property.
Personal security: Personal security is the most common services that the role of private security guards Dubai cover. These agents will make sure to protect individuals from any harm that may happen.
VIP services: Politicians, senior government officials, businesses, members of the royal family, officials, performers, celebrities, and other well-known people can all receive strict safety or VIP security. Sometimes, the attention paid to these persons by others is high, and the details of any third party or fan's activities might lead to threats being made against them. To provide the greatest degree of safety from all potential hazards, watchful and knowledgeable bodyguards are necessary.
Security Guard Services
A security guard has a lot of responsibilities because many people's lives depend on them. Lives are saved when safety risks are discovered early and removed or corrected before they pose a threat. Even if the task of the security guard varies based on the needs of the client, the primary role of security guards is to reduce the likelihood of crime in addition to ensuring the compliance of the regulations and laws where they are guarding.
The duties and responsibilities of your security guard may change from location to location and from region to territory within a location. It is important to carefully notice situations, note them down on paper, and then give them to the relevant person.
Knowing the area around the location of business will help you keep an eye out for any unforeseen events while they are on assignment. Therefore, the security guard must record any events that have an impact on the safety and security of your site and inform the appropriate party. Therefore, if procedures and rules are missing, you must inform your manager or department head.
Because of the visible presence of security on your property, criminals won't participate in illegal activities there. As a result, if thieves see that a facility offers patrolling services, they may adjust their plans and intentions.
However, if you see someone committing a crime, you must give the police crucial information. This might make it easier for them to catch the criminal and put an end to the crime as it's happening. You should take thorough notes as soon as you can after the incident so that it can serve as testimony in court.
Surveillance and Monitoring Systems
The systematic, ongoing, either passive or active observation of individuals, locations, items, or processes is referred to as monitoring in general. Contrarily, the term "surveillance" refers to the targeted observation of actions by private security personnel for certain signs of criminal activity or other misconduct.
Surveillance targets individuals, places and properties, or vehicles seen suspect. This, due to credible information linking them to criminal or otherwise inappropriate activities. Private security may conduct surveillance operations that are either permanent or movable in character. Also, it may require a variety of monitoring technology to improve the officers' or operatives' visual or auditory capabilities.
Moreover, it can entail the recording of incidents, places, days, times, and trends in actions or behaviors. Additionally, it includes listening in on phone or person talks as well as electronic notes between people or groups of people via email or instant messaging. The majority of the time, surveillance is done covertly and with permission.
Monitoring often entails the regular recording of events for accounting or troubleshooting purposes. To assist ensure public safety and security, surveillance is used in open public areas like airports, shopping centers, and other locations where big crowds gather.
Access Control and Alarm Systems
Physical security must include access control in order to protect people, property, and data. But even the most advanced visitor management systems, biometric scanners, and video software are entirely useless if the users do not adhere to any norms. Access control is a security feature that decides who should have access to what information or physical spaces. Also, access control comes in two types: logical and physical.
Turnstiles, barriers, key card entrance, alarm systems, as well as security guards are examples of physical access control. Basically, anything that would keep someone from heading somewhere they should not.
Logical access control is based on information. It includes credentials, dual-factor authentication, and all other mechanisms for protecting digital information, such as employee records or tax returns. Alarm systems fall into this range and private security can be in charge of these processes.
Regulations and Licensing for Private Security in Dubai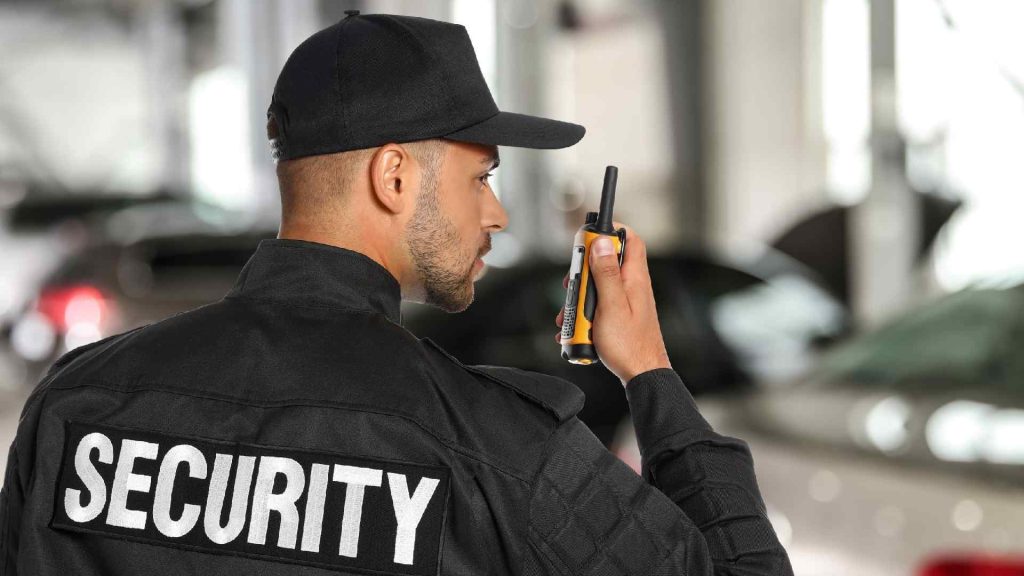 The PBSD or Private Security Business Department oversee private security in the UAE. You can travel to the United Arab Emirates, receive a PSBD security license, and begin employment if you are in good health and psychologically stable and finish your upper secondary school.
You are qualified to take the Government Security Guard Licensing Test after finishing the PSBD security officer training and the training course. This allows you to complete the procedure by receiving your security guard license.
Also, there is the SIRA license. In order to pass the private security licensure exam and learn security-related skills, SIRA training is a requirement for private security personnel in the UAE. The SCTC is the name of the SIRA's training facility. Therefore, this facility serves as the location for all training and tests.
When someone wants to work as a security guard, they must complete the SIRA training. They do it as a result to earn their SIRA license. Therefore, the SIRA license Dubai is the stamp of acceptance for the security procedures you will implement. If your company provides a public service where the need for personal security arises, SIRA inspectors will evaluate your services or facilities and, if they deem them to be adequate, will grant you a certificate. Additionally, SIRA grants certificates to Dubai-based security firms, including those that provide IT security or security guard placement.
Benefits of Hiring Private Security Services in Dubai
Reduce liability: If you hire a private security company to handle your security requirements, any decisions made by their staff will not have an impact on your company. It's a significant matter to train somebody to carry a permit and a gun, and our team is adept at supplying the right candidates.
Prevent crime: The role of private security is to prevent crime. They will dissuade anyone who poses a threat to the safety of your personnel, which is something they deserve. With guards and meticulous plans of attack, our staff can also assist you in being better equipped to react swiftly to unforeseen circumstances.
Security breach response: You will not need to figure it out if you have a skilled team of security experts. Private security can be on the spot to provide you advice on what actions to take and where to intervene if necessary. All essential interactions with authorities or additional emergency service personnel are in the hands of professionals.
Get Emirati Guard customized security solution for your business and individuals
Obtain top-notch private security in the UAE with Emirati Guard. If you want to start protecting your business or your family, get in touch with us. Send us an email with your needs at contact@emiratiguard.com. Also, you can give us a call at +971 43 316 688.