In these recent years, the need for security guard Dubai services has increased exponentially. A security guard patrols the area and keeps an eye out for signs of terrorism, fire, theft, vandalism, and illegal activity. Their responsibility is to keep an eye on people and structures in an attempt to deter crime.

In this article, we will discuss the security guard Dubai role, their importance, and the benefits of their career. Security guards are necessary for the protection of people and property for businesses, private events, and the government. Consequently, they provide a common service that can be acquired by anyone.
What is a security guard in Dubai?
What is the role of security guards in the United Arab Emirates?
How Emirati Guard Services can be helpful for you?
What is a Security Guard in Dubai?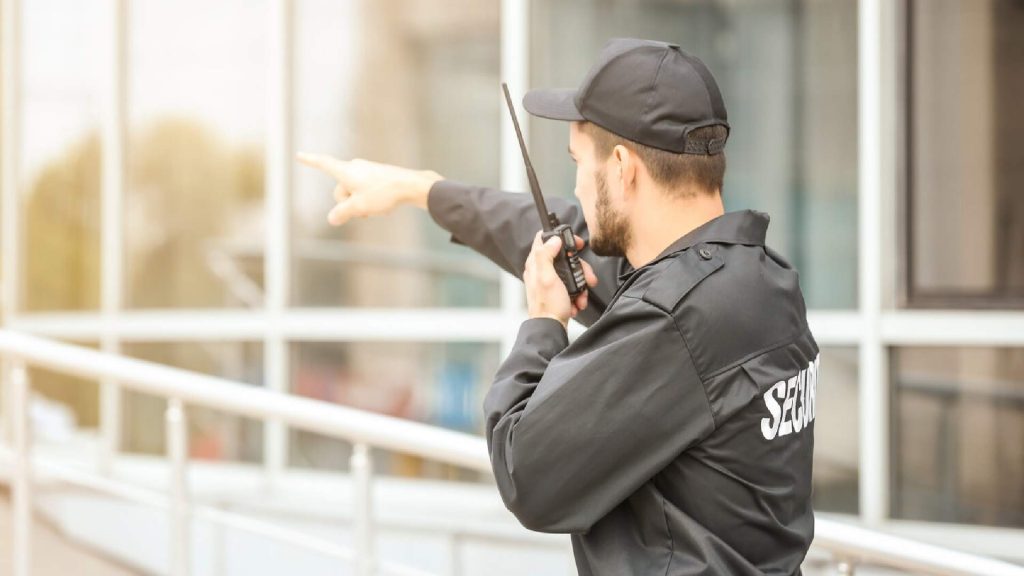 A security guard Dubai is an individual who works for money to perform security-related tasks such as patrolling and checking buildings for signs of fire, theft, destruction, sabotage, and illegal activity. Security guards not only look after the property but also can defend the neighborhood from dangers.
Security guards require specialized training and knowledge, and some organizations and regions may demand certificates. The security guard requirements are:
Education
Security officers must have a GED or high school diploma. Although typically not necessary, a bachelor's degree can also be a requirement.
Training
Before 2001, anyone could become a security guard in Dubai individual. However, with the enactment of the security rule, businesses in the UAE began to impose extremely stringent standards on security personnel. When seeking to operate as a security guard, security manager, or a member of the security staff in Dubai, you must pass the SIRA, DPS, or PSBD exam.
These examinations and programs are run by the government to prepare future security personnel. The security sector regulator for the government of Dubai is known as SIRA (Security Industry Regulatory Agency).
Within their first days on the job, security guards are typically required by law to complete at least 48 hours of instruction. Crowd management, CPR, use of force, workplace aggression, theft prevention, note-taking, and the responsibility of the security guard are just a few of the subjects covered in security guard training.
Skills
A security guard in Dubai requires a range of abilities. While some abilities are learned through formal education, others are acquired through practical work experience. Individuals must have the following abilities to be a strong contender for a security guard Dubai position:
Customer service: security personnel frequently interact with members of the public in both relaxed and tense circumstances. They occasionally collaborate with other members of the building staff in addition to consumers. Security officers should have excellent interpersonal and customer service abilities to maintain order and peace.
Technology: certain security officers use computers to enter data and generate reports. These reports can be written routinely and are frequently required following occurrences. Aspiring security guards will benefit significantly from knowing how to use spreadsheets and word-processing software.
Communication: security guards must effectively communicate with both groups and individuals whenever there are security lapses. They converse with building employees and emergency services as well. A security guard in Dubai must be able to provide information and instructions under pressure swiftly and efficiently.
Inventory: security officers occasionally collaborate closely with shop inventories. They need a thorough awareness of the items inside a location as well as the retail layout to stop stealing.

What is the Role of Security Guards in the United Arab Emirates?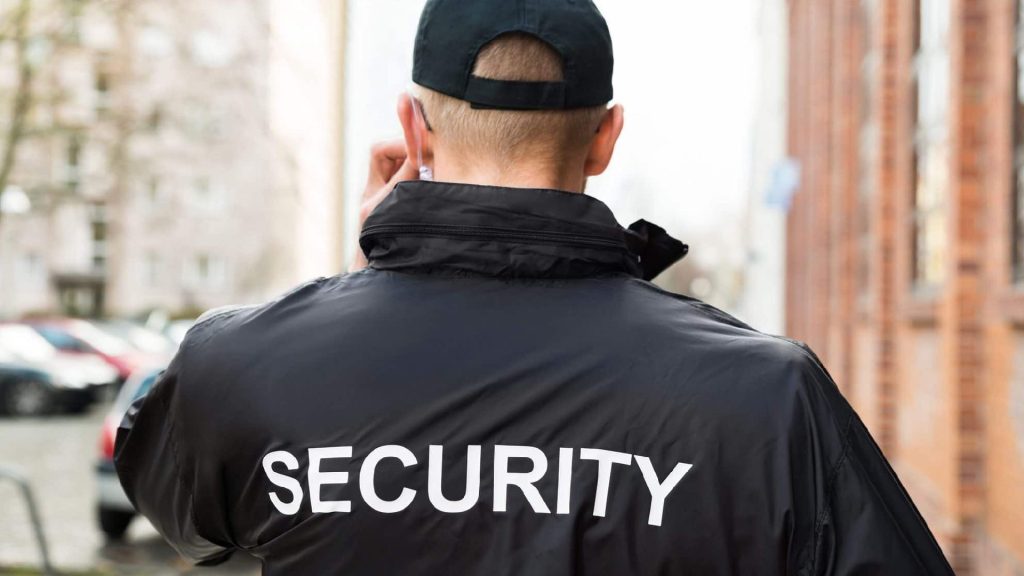 Therefore, security guards protect property from threats and injury. They may be assigned to a certain building or location for a full shift and are tasked with keeping an eye on the area. A security guard in Dubai will handle a situation linked to criminal behavior, damaged property, or other disruptions and notify authorities. In the same way, these officers may also be responsible for the following tasks:
Regular patrolling and monitoring of activities on the company's grounds to deter thieves and provide a safe and secure environment.
Evicting intruders and breakers and arresting criminals following legal norms before the arrival of necessary authorities to take charge.
Controlling the entry and exit of personnel, visitors, and vehicles following protocols.
Surveillance cameras are being monitored to look for any disturbances or illegal activity.
Providing full updates to management on daily operations and any events that may have happened.
Putting security systems through their paces and, if necessary, running X-ray scanners and metal detectors.
Clear and succinct communication using available communication equipment such as two-way transmitters.
When necessary, perform CPR or first aid.
In the UAE, private individuals or companies frequently hire security guards to protect persons, property, and assets. Their daily tasks vary according to their employer's needs, however, they are frequently needed to physically monitor or patrol an area and protect the safety of the individuals within the home or business. A security guard in Dubai can work in groups, while others work on their own. Security guards might be freelancers, internal staff, or security business contractors.
Advantages of Being a Security Guard Dubai
Security guard positions are both difficult and lucrative. Furthermore, the Dubai security guard salary is very rewarding; most security guards receive AED 2.000 monthly. You will receive intensive training that will assist you in carrying out your duties. Since it is now a heavily regulated business, your income, and benefits will always be as mandated by the government.
Furthermore, these will be reviewed for parity regularly. Subsequently, security guards are classified as members of the national defense. As a result, being capable of contributing to security and safety is a source of pride. Lastly, if you get these jobs from a reputable top security guard recruitment firm, they are both safe and rewarding.
Candidates for Security Guard positions must have at least one year of job experience. Employers may prefer individuals with prior experience as a security guard in Dubai, security officer, or another similar function who have served in the police department or the army. Candidates must also have previous work experience with security systems, have skills in Microsoft Office, and be able to generate reports.
What Makes a Good Security Guard in Dubai?
Security guards require specialized training and expertise to do their jobs properly. An outstanding security guard in Dubai has the following characteristics:
Vigilance and attention to detail.
Height and a powerful build.
English proficiency (Arabic language skills are significantly more beneficial).
The ability to follow instructions.
Willingness to go above and beyond the call of duty to provide protection and safety.
Honesty and loyalty.
No prior arrests and a clear criminal record.
How is the Security Guard Dubai Environment?
Security guards are necessary in a variety of circumstances. Some work for huge construction companies and have postings in various areas on a weekly or monthly basis. Others work every day at the same institution, office building, or business. There are several things that any security guard in Dubai might expect from their workplace:
Security guards typically stand or sit for extended periods. They may be standing in a single location, such as the entrance to a shop or school. They may not move much unless there is a problem to solve or a regular tour of the premises to finish.
Respectful relationships with local police, fire, and emergency services are a must.
Some security guards interact with visitors or customers regularly. They could sign people in and out, or they may welcome them at the door.
The level of noise in a security guard's workplace varies according to location. Some are quiet and peaceful, while others are bustling with people and sounds.
A good Dubai security guard's salary of AED 2.000 per month for doing a great job at protecting other people's well-being and interests.
How Emirati Guard Services can be helpful to you?
Hiring the services of a security guard Dubai team is now easier than ever, all thanks to us. On Emirati Guard, you will be able to find the perfect individuals that will do the most to protect you and your loved ones. Everyone needs security guard services, therefore, do not think it twice and enjoy the solutions we have ready for you. Allow us to help and assist you in your attempts to protect yourself, your business, or your cash. You can get the following services from us:
You can schedule a meeting with one of our representatives, and we will do everything in our hands to provide our first-rate security guard services. As a result, if we are by your side, you do not need to worry about your security because we will be in charge of it. Let us give you the security staff you need if you want to constantly feel comfortable and safe in the United Arab Emirates.
Do you want to hire the services of a security guard Dubai team? Contact us right away! If you want the protection of professional security guards for you, your building, or your money; you can send us an email at contact@emiratiguard.com or you can give us a call at +971 43 316 688. Our specialized team will do the most to meet your necessities in no time.