The United Arab Emirates, and especially Dubai, has become a growing hub for companies. With the constantly increasing number of businesses, the need for security is now higher than ever. As a result, many qualified Emiratis are looking to enter the security industry, and, to do so, they require the SIRA license.

In this article, you will learn about the SIRA license, its cost, validity, and the requirements to acquire one. Accessing this license is not as difficult as it may seem and here we will give you access to the information you need to go through this process in no time.
What is a SIRA license in Dubai?
What are the requirements for a SIRA license?
How much does a SIRA License cost in UAE?
SIRA license in Dubai: how to obtain it?
How can Emirati Guard services help you?
What is a SIRA License in Dubai?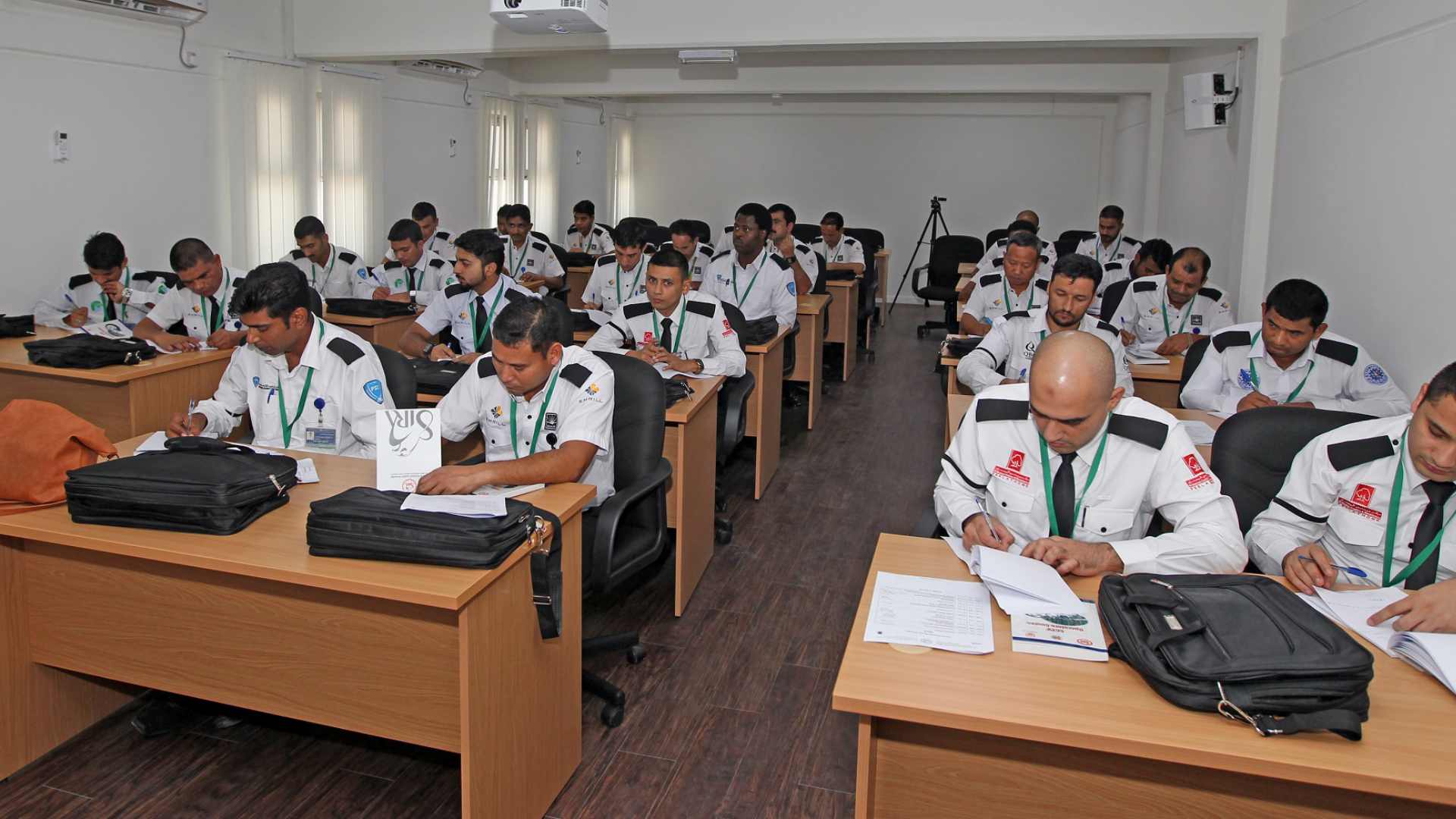 In Dubai, UAE, SIRA stands for Security Industry Regulatory Authority. The Dubai Government implemented it in 2016 to monitor security measures, to make sure that Dubai is the safest city, and to certify suitable individuals for security jobs. Before SIRA, all of these activities were managed by the Dubai Police Department's Department of Protective System.
As a result, the SIRA license Dubai is the stamp of approval for the security preparations you have implemented. If your business provides a public service where the need for personal security arises, SIRA inspectors will examine your facilities or services and, if they deem them to be suitable, will award you a certificate. Security firms in Dubai can also obtain certificates from SIRA, such as those for installing IT security or security guards.
The responsibilities of this entity are:
Providing licenses to security guards and security companies.
Enforce regulations and guidelines.
Train security guards and take exams.
Penalize entities and individuals violating their regulations.
Types of Approvals Provided by SIRA
SIRA will approve several licenses that are granted in many categories. The following categories are eligible for the authorization:
Security Licenses Approval: this entity provides SIRA license Dubai to:
CCTV operators.
Security systems engineers and technicians.
Security consultants, auditors, managers, trainers, and supervisors.
Companies Security Licenses Approval: SIRA provides a SIRA license to companies that provide the following services:
Management offices.
Precious commodities store.
Precious gemstones and metals manufacturing and trading.
Gold offices.
Self-storages.
Precious materials warehouses.
Monetary financial entities.
Individuals Services Approval: SIRA license can be obtained by individuals that work with these services in the UAE:
Security dog training.
Safe transportation of vehicles.
Preparation of vehicles for safe transport.
Security schools and consultancies.
Operation centers and monitoring services.
Security and surveillance systems installation and maintenance.
Property guard services.
Security control and alarm equipment stores.
Money and valuables transportation services.
Security control and monitoring services.
What are the Requirements for an SIRA License?
You can apply for SIRA and vocational courses even if you have a tourist visa. Therefore, this can be useful for obtaining a certificate for your job search in this industry. You do not need any additional qualifications to apply for a license in the security industry. Subsequently, you can also take entry-level courses at your leisure.
However, if you want to apply for an advanced SIRA license, you must have the necessary experience. To put it another way, whether you want to work as a security guard, CCTV operator, or security manager, you must first gain some security expertise. Only then will you be allowed to apply for the SIRA license.
For example, security consultants require a security advisor certificate and ten years of experience in the area; in the same way, money transport guards and security guards require a course certificate, firefighting certificate, first aid certificate, and certificate for dealing with special needs. On the other hand, security trainers and managers need at least five years of experience in the business and security courses in their particular areas.
You can choose entry-level licenses if you do not want to get an advanced-level certificate. Nevertheless, the person must be fit to work in the UAE's security sector. Accordingly, the industry has a 21–55 age range restriction as well. In short, you can opt for a SIRA license Dubai if you are fit and healthy and within the age restrictions. However, be sure to consider your visa type before submitting an application for the license.
What Documents Do I Need to Obtain a SIRA License?
The most important thing is to submit all the required paperwork on time when applying for a SIRA license. These documents include:
Color photo, passport copy, Emirates ID, and residency visa (if necessary).
Certificate of good conduct and medical fitness certificate.
Resume or CV, certified training courses, certificate of work experience, and attested educational qualifications.
How Much Does SIRA License Cost in UAE?
The SIRA certificate cost varies depending on the training course that the person does to obtain said license. Consequently, there is a list of the most common courses and their cost:
Security manager – AED 5.000.
Basic course for security guards – AED 1.000.
Security supervisor – AED 4.000.
Security equipment engineer – AED 5.000.
Event guard security – AED 550.
Security equipment technician – AED 3.000.
Security equipment operator – AED 4.000.
First aid training – AED 210.
Security system operator – AED 3.000.
You must pay the SIRA training course fee at the SCTC office. Hence, the following payment methods are available:
Current dated cheque.
Bank deposit receipt.
Debit and credit cards.
SIRA License in Dubai: How to Obtain it?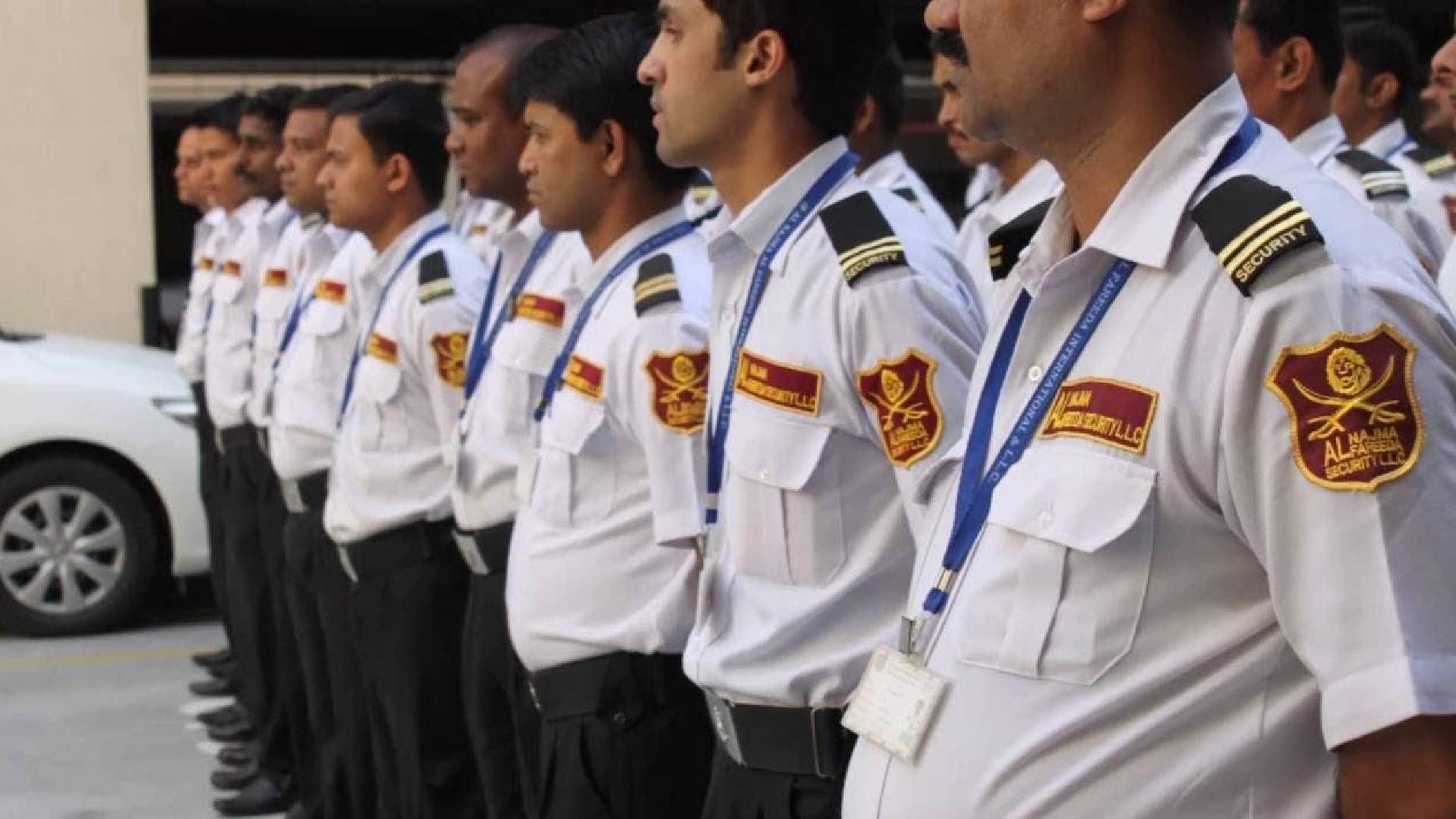 In Dubai, there are two ways to apply for a SIRA license Dubai. Accordingly, the license can be obtained without having a specific visa. Visitors with tourist visas as well as those with resident visas can apply for this course and obtain the SIRA certificate UAE.
The first way is to be sent to do the training and get a license from a security company in Dubai. Therefore, your employer will apply for training when you arrive in Dubai; it will be up to you to attend training and pass the SIRA exam.

The other way is to get your SIRA license in Dubai by yourself. Consequently, you might think about dealing with a Dubai business formation specialist who can help you navigate this process. The UAE's legal processes are quite rigorous. Thus, working with business advisors with subject knowledge might therefore aid you in the application procedure.
The following are the processes to opt for a SIRA certificate in the UAE:
Firstly, you must apply for a new user account if you are unfamiliar with the procedure.
Then, register with your email address.
Therefore, in the e-Services system, submit the reports and electronically sign the form.
Subsequently, pay using one of the numerous payment methods offered on the page.
After that is finished, review the application's structure to determine whether or not you provided the right information.
How Is The Process For SIRA License Security Training?
All newly hired security guards are required to complete a weeklong, 36-hour training program. Throughout the training, there are 60% theoretical classes and 40% practical sessions. Consequently, you will acquire the following abilities:
Description and objectives of the security sector.
Emergency protocols and systems.
Preservation of crime scenes and evidence.
Patrolling and access control effectiveness.
Conduct car and property searches.
Requirements for workplace health and safety.
Managing emergencies.
Fire protection and safety requirements.
Effective customer service and communication.
First aid protocols.
Criminal prosecution.
Firefighting and conflict management.
Protection of others and themselves in emergencies.
What Happens After the SIRA Training?
After finishing the training, students are required to take different tests:
Physical Test
To evaluate whether a candidate is fit and healthy to perform duty at any moment and in any situation, there are five different physical exams available:
Beep test: the beep test is used to determine aerobic capacity. As a result, the candidate must cross the 20-meter-longer space and return to the starting place on the beeping sound. It is repeated up to 32 times.
Jumping test: the contender must jump the 1.7-meter-high bars. You must cross six to seven bars to pass this test. This is a simple portion of the SIRA's training. You can do a simple practice before going to training without any difficulties.
Sled push: this is another sort of exam in which the candidate must push a sled from one spot to another within four seconds while the distance between the points is just ten meters.
Sled pulls: it is the inverse of the sled push. You must return the sled to five meters in six seconds.
Sprinting test: in this test you have to complete 35 meters in six seconds while running.
Written Test
Before obtaining your SIRA license, you must provide answers to the questions on the written test. The majority of the questions are drawn from the subjects that you studied throughout the course. Lastly, to pass the written portion of the test, you must receive 60% of the questions correctly.
Oral Evaluation
The teacher carefully assesses your listening and speaking abilities in a class by posing questions. Therefore, to communicate effectively with the instructor, speak slowly and clearly. Each security guard should be confident and well-balanced when interacting with the general population. Due to this assessment, the instructor determines your personality and areas of strength.
You will receive a certificate of course completion and a SIRA license Dubai if you pass every single test. Operating as a security guard in Dubai may be the finest option for those seeking a career in the security field. SIRA training is designed to become a qualified security guard, therefore being competent in your area will help you succeed in that field.
How Can I Renew My SIRA License?
If your SIRA certificate UAE expires, you should think about renewing it. As a result, business consultants can assist you with the complete renewal process. To renew their SIRA license, individuals must take the following steps:
For access to the official website, first enter the current password.
Then, complete the electronic form with the necessary documentation.
Next, pay the fee with the method of your choice.
You must submit the license for approval since you are renewing it.
Then, you can use all the services at that point and finish the renewal process.
In the end, obtaining a license from the Security Industry Regulatory Authority can be an overwhelming process. There is too much paperwork to deal with and it can get difficult, especially if you are a foreigner. Consequently, if you are looking to join the top security guard agency in the United Arab Emirates you can turn to us.

How can Emirati Guard Services Help You?
Emirati Guard can give you the support you want to obtain security guard services in no time. We have the necessary experience to provide you with the right team of security guards to protect you and your interests. Allow us to give you a helping hand and assist you in your quest for protecting yourself, your building, or your cash.
You can easily hire our solutions and we will do the most to provide our renowned security guard services. With us by your side, you do not have to worry about your security as we will take that matter into our own hands. Let us give you the security team you deserve, so you can feel safe and sound at all times in the United Arab Emirates.
Do you want to know more about what we offer? Contact us and talk to our agents now. You can give us a call at +971 43 316 688. Also, you can send us an email with your questions at contact@emiratiguard.com. We will make sure to give you the information you need about the services we provide with our company.
In addition, if you are looking for job opportunities in the region, you can go to thetalentpoint.com and start searching. Here, you can easily send your resume or CV and obtain different job alternatives according to your qualifications. If you want to learn more about these services, you can send an email at contact@thetalentpoint.com.