Event management must consider security companies in Dubai in today's safety-conscious atmosphere. This, to ensure the protection and convenience of all guests, events such as meetings, shows, and corporate gatherings require administration and planning. Due to the city's burgeoning event scene and frequent activities, event security is a must in the area.
In this article, we will be talking about the importance of event security in the UAE. Event security should now be a routine service provided for every event. We strongly advise you to hire security guard for event to make sure guests are at rest, safe, and avoid getting any unexpected surprises at your upcoming gathering..
What is Event Security?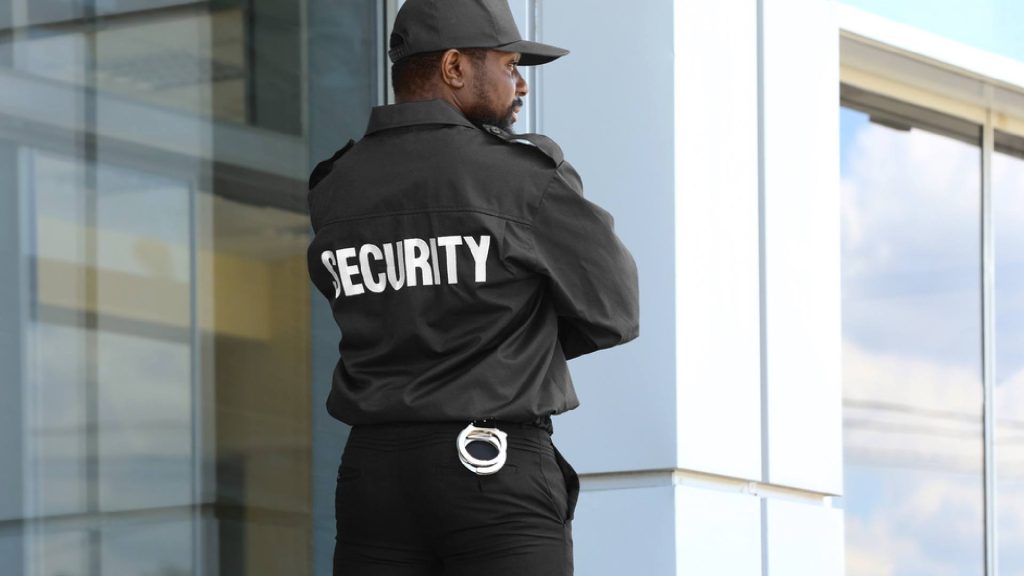 Event management and planning are difficult tasks. It necessitates extensive administration, planning, and preparation. The last component that needs to go wrong with so numerous issues to worry about is the venue's security for the event. The safety of the attendees and the effective administration of the event depend on the event's security.
You have the choice to select event security while organizing an event to take responsibility of the venue's requirements for security and safety. The overall impression of the attendees at the event gets better by the event security guard services in Dubai. Security strategies, risk analysis, threat and vulnerability prevention, and many other issues are handled by these services. Security service personnel receive training to respond to emergencies and maintain order by bringing things under control.
Event security personnel come in a variety of forms:
Charity security: Perhaps when you think of an event, security is not the first thing that comes to mind. To help address the massive under-reporting of serious incidents, charity event security exists. Risk can take many different shapes at charitable events. They typically offer alcohol, are ticket-only events, frequently have children wandering around, and where auctions take place to earn money. It is possible that many expensive goods will be there. Together, these risk factors may produce a general hazard level that necessitates supervision.
Sports events: These events need a security crew that has been instructed to the highest standards, skilled in protecting athletic events, and equipped with extra abilities like entry point and parking lot security, knowledge of counterterrorism, crowd management, and first aid.
Corporate events: They need tighter security since wealthy individuals frequently attend them and are an alluring target for those with bad intentions. Additionally, events may entail the exclusive exchange of ideas, necessitating the use of stringent attendee lists.
Importance of Security in Events:
Why is security guard important at events? In a variety of venues throughout the nation, celebrations, concerts, and other activities are once again on the calendar. Large event organizers must take into account a number of health precautions. To secure the attendees and provide open events for everyone to enjoy, they must be especially diligent in their security methods and procedures.
Event organizers must take special security precautions for large gatherings and events into consideration. If security measures are not taken, crowds can easily spiral out of control. Event managers run the danger of being held liable for injuries that occur on the property, which might harm your reputation as well.
Do not overlook professional security services whether you are planning a large-scale event, music concert, or private party. You can make sure that your visitors have a good time. While also ensuring everybody remains safe and secure by putting some effort in at the beginning.
Ensuring Safety and Well-Being
People attend gatherings to enjoy tasty treats, unwind, socialize, network, and dance their cares away. No one would want to go to a party where they had to often oversee the parking lot to make sure their car was still there, wherever it was parked.
Officers who provide event security fill in this gap by providing a false sense of security.
Security of the guests is a key priority for the organizers, demonstrated by the presence of guards at the venue. Attendees feel confident that they are safe and that professionals are constantly keeping an eye on their property.
Just having security personnel at your event will dissuade thieves from targeting your guests or intruding into their automobiles. And as we have already mentioned, skilled security experts are able to recognize individuals who pose a threat to public safety. Additionally, they are in touch with law enforcement officials who can help neutralize threats before they develop into larger problems.
You can improve the security of your possessions and valuables by hiring professional security services from a top security company in Dubai. Security professionals with training are able to both prevent potential risks like loss or illicit entry and respond to them.
Professional protection services have years of experience in the security industry, making them effective at handling any security issue that may arise. In addition, they use cutting-edge security systems to monitor and safeguard your assets and property.
Managing Crowd Control
If crowd control is not properly implemented, large events can swiftly degenerate into pandemonium.
To maintain order and guarantee that visitors arrive and leave the site quietly, event guards station themselves at the entrances and exits. They assist in maintaining proper queues so that nobody feels excluded. You can also use their services to verify tickets and check the guest list for any gatecrashers. The chances of audience attention are higher for uniformed event security workers than for your typical team.
In an emergency, security staff can also assist with crown control. They control pandemonium by ensuring that attendees depart the area quickly enough. They receive instruction on how to handle situations like fire mishaps, possible acts of terrorism, building collapses, and overcrowded crowds while minimizing casualties.
Preventing Unauthorized Access
In order to prevent unwanted entrance, the area surrounding the event location must be secured with fences, obstacles, and security guards. Another crucial component of event security is access control, which makes sure that only authorized individuals can enter the location. Identity checks, luggage inspections and metal detectors are just a few examples of access control procedures.
Hiring Professional Security Services
Security guard firms in Dubai offer a range of services, from managing entrance gates at trade shows to providing leaders with discreet protection during international conferences. Aside from physical security, these services also provide data protection and safety for tech-focused events. Their aptitude for creating distinctive security plans enhances the effectiveness of events, enhancing both visitor satisfaction and safety.
In the world of event management, it is critical to be ready to face unforeseen obstacles. Private security is vital to emergency response and management. In the event of a medical emergency, natural disaster, or safety violation, security guard companies in Dubai are trained to respond swiftly and effectively, reducing any injuries. Their ability to handle situations improves by cooperation with local law enforcement agencies. Through proactive risk assessment and backup planning, private security makes event guests feel more secure.
The private security industry Dubai is always evolving. This is because of developments in technology. It is evident from the Dubai security guard firm that the security industry in Dubai is setting the bar for integrating cutting-edge technologies. These advancements, which include biometric access control and AI-powered monitoring systems, boost the efficacy and accuracy of security measures.
These developments increase the general event security and demonstrate the commitment of security guard companies in Dubai to staying ahead of emerging risks. As technology develops, the synergistic connection between human abilities and cutting-edge machinery becomes even more important for successful event management.
If you want to ensure everyone's safety, calm, and a flawless experience, it is crucial to understand the function event security plays. So, how do you secure an event? By hiring professional security services in Dubai. They will safeguard participants giving event managers peace of mind.
Event Security Personnel Roles and Responsibilities
Event security personnel are typically entrusted with keeping an eye on security cameras and remaining on-site to monitor the event's atmosphere. They must also be equipped to handle any difficulties or circumstances that may arise. They will typically employ methods to defuse tense situations.
Event Security Manager
Together with local government agents, private safety guard firms offer event protection to make your gatherings safe and secure.
In order to prevent criminal activity and safety risks, event security officers receive instruction to provide specific safety services for your events.
The management of event security includes securing visitors from any outside or inside threats. It also comprises security staff locating, tracking, and reporting incidents involving security for immediate analysis of alerts regarding security.
Event security is crucial to ensure that the event runs well and that neither internal nor external threats put the security or safety of those in attendance in jeopardy. Numerous accidents happen during both small-scale and large-scale events around the globe, costing lives and giving rise to legal claims for damages. Many of these sad situations are the result of event safety management staff security mistakes.
The administration of event security is incredibly important to avoid losses of human life, damage to public property, and crowd control problems. A medical emergency could also occur, and unruly visitors could become a bother to other guests. The event security team is in charge of handling all these circumstances, and they must use all their expertise in order to make the site as secure and without danger as feasible for the event guests.
Security Guards: Frontline Personnel
You want someone at your gathering or event who is competent and knows how to manage the situation effectively in the unfortunate occurrence of an emergency. Security guards are trained in a number of subjects, such as emergency security procedures and elementary first aid. The security officers on duty will respond first in the event of a crime, medical emergency, or fire.
Some of their roles include:
Prevention: To strive to avert an emergency situation appears to be one of a security guard's most important responsibilities. Security officers should monitor the area with alertness and attention to the property's security. Security guards must visually check fire extinguishers to make sure they are not malfunctioning or even expiring in the event of a fire.
Phone calls: When an emergency occurs on the property, the security guards must make sure to call the appropriate person after verifying the issue. And phoning just a few individuals will not be enough; they need to call more people.
Evacuation: In the event of a fire in a busy area, such as a commercial district or shopping mall, security personnel include procedures that direct the general people to the nearest emergency exit. The security guard must check for any obstructions at exits prior to the fire because those are the only routes out of harm's path for the entire crowd.
Other roles: If a fire has a high probability of occurring on the job site, security guards may be exposed to hazardous substances depending on the workplace. Therefore, it is crucial for security officers to acquire the necessary expertise before creating such prospective, in case such events occur.
First Aid and Emergency Response Team
Event security staff is trained to react quickly and effectively to medical emergencies or unforeseen situations. Consequently, offering immediate aid and collaborating with emergency services as necessary.
In conjunction with the appropriate managers, event security will create a comprehensive emergency response plans. Protocols for a range of situations, such as health emergencies, fires, catastrophic events, and security threats, should be included in these plans. A plan for responding to emergencies should have the following essential elements:
Medical support: Make plans for on-site medical staff, first aid stations, and medical emergencies. teach CPR and basic first aid to event employees. Guarantee that any locally medical supplies are operational, such as defibrillators.
Communication: In the event of an emergency, establish a centralized communication system to relay important information to attendees, employees, and emergency services. This could involve mobile applications, texting services, or public speech systems.
Collaboration: Keep lines of contact open with the local police, emergency services, and other pertinent authorities. They can offer direction and assistance in times of need.
How Much Cost To Hire A Security Guard For An Event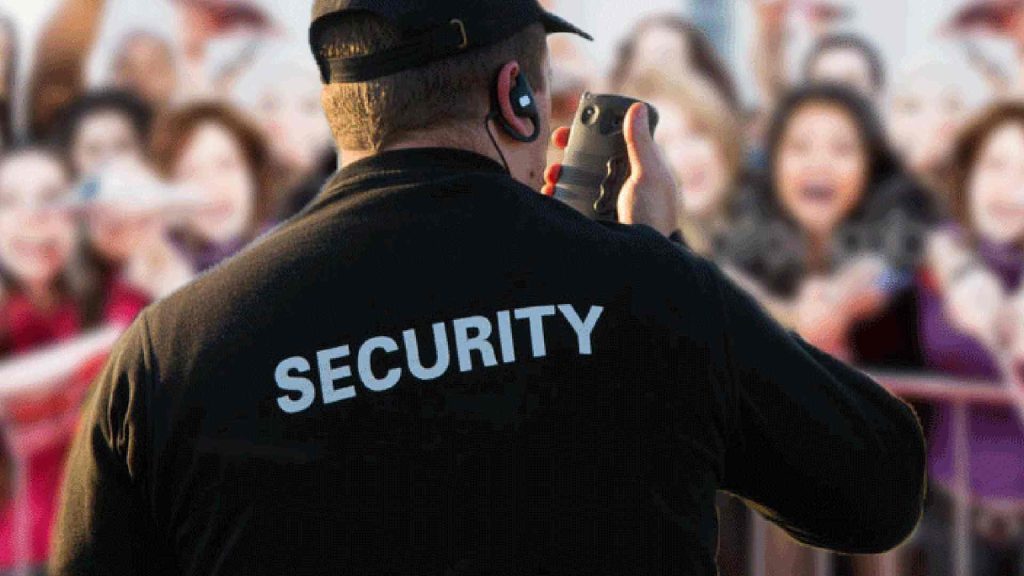 There are many questions when thinking about hiring event security. Two of the most common are: how many security guards do I need for an event? and how much cost to hire a security guard? These two go hand in hand.
You can typically anticipate to pay between AED 50 and AED 100 per hour for event security services. However, it is crucial to keep in mind that a variety of factors will affect how much your security system will cost. Security, after all, is not an all-encompassing proposition.
In light of that, the following are some elements that will affect the price of hiring personnel for your event:
Type and size of your event.
Event duration.
Event location.
Training and experience.
Services and duties necessary.
Conclusion:
What private security does Dubai is a masterful blend of expertise, adaptability, and vigilance in event management. Cooperation between event organizers and security guard companies ensures that attendees enjoy events without putting their safety in danger, as evidenced by the growing Dubai event sector.
The extensive range of responsibilities held by private security firms, from emergency preparedness to specialized security solutions, emphasizes how crucial they are to modern event management.
Success and safety coexist peacefully in this partnership, which is well encapsulated by the security guard industry in Dubai. Private security is still a solid basis in a dynamic environment, assisting in making sure that events go smoothly and leave a positive image.
Emirati Guard is available if you need top-notch Luxury Event Security services in the area. By working with us, you may cut the expense of hiring private protection and take full use of our cost-effective solutions. Hire the top security officers in the UAE by getting in contact with us now.