Many business owners are happy to rely on alarm systems and security cameras to keep their properties secure. However, some prefer security measures that can be implemented immediately. Thankfully, here is where security patrolling is useful. People sometimes wonder what is patrolling in security and we have the answer to that question.

In this article, we will show you what is patrolling in security, the types of patrolling in security, the importance of patrolling in security, and more. Security patrols give an on-site presence that guarantees a trained security expert will be present in the case of a break-in or similar occurrence that poses a risk to your personnel and precious assets.
What is patrolling in security?
What are the types of patrolling?
Why patrolling services are important?
Why Emirati Guard services?
What is Patrolling in Security?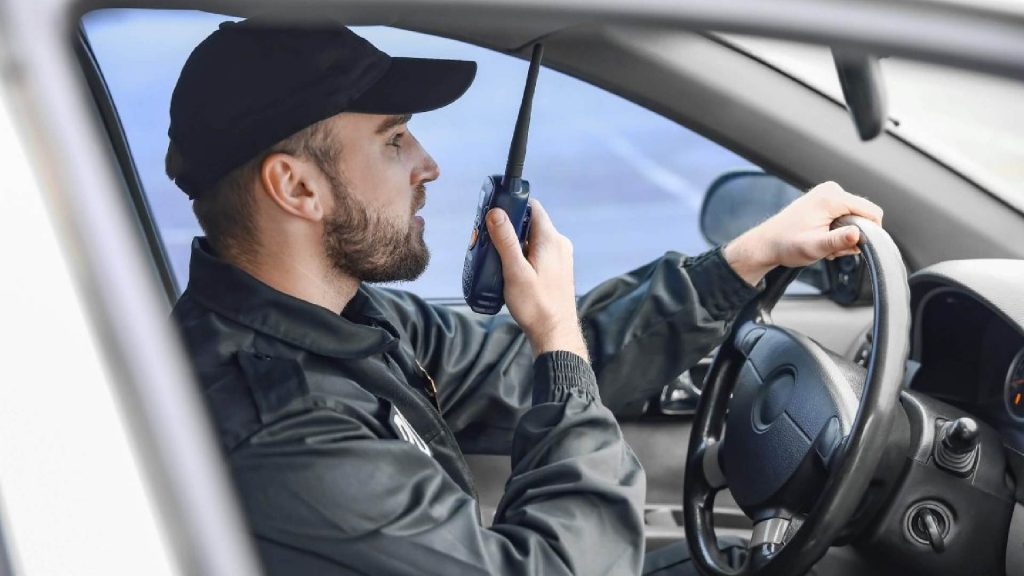 First, we will define what is patrolling in security. Patrol is a type of activity that involves walking or traveling about an area regularly to keep an eye on it. One of the main solutions offered by a security guard agency is security patrols. Subsequently, the key responsibility of security personnel is security patrolling.
Security patrol officers must always be proactive and watchful. Effective patrols provide increased site security for the client. Therefore, these officers do their patrolling both on foot and in vehicles. The main goals of a patrol are to uphold local security and serve as a deterrence to crime. Simply having them there will secure the client's site and lessen the possibility of robbery or vandalism taking place there.
Even if people think of patrolling services as building security, many different sectors are now investing in them because of the increase in crime. This is why it is important to know what is patrolling in security; because they are more than that. Homes, lodging, and farming locations, for instance, typically need security patrol. When managing a large venue, event organizers will also need these services. And they can finish this task with the aid of a support team and perhaps some CCTV cameras.
An essential component of a security guard's work is patrolling. As a result, a security guard requires a variety of tools to patrol effectively. Including the ability to move covertly and contact a supervisor. They have the responsibility of overseeing certain checkpoints. The guards on the scene can usually access these checkpoints. On patrol, security officers have communication tools, a baton, and tear gas. Thus, potential offenders cannot anticipate the moment of a patrol, as they randomly obtain their guard routes and schedules.
What are the Types of Patrolling?
After learning about what is patrolling in security, you must know that are different types of patrolling in security. Here are the most popular ones:
Traditional Patrol
Managers typically perform traditional patrols by dividing up jobs and locations before delegating responsibility to guards with less experience. Random patrols by guards allow them to observe the area and look for unusual activity. After the patrol, note the work on the sign-in form. Managers use paper records to evaluate the work of security staff.
There are two types of patrolling security in a traditional patrol:
Foot patrol: this is the most typical form of patrolling. Foot patrol, as the name implies, is done on foot. This form of patrol allows the guard to get a better look at the site. When a guard walks through a client's property, he can spot potential security events such as trespassers, blocked doors, open windows, flooding, and fire-break triggers. A patrolling security guard usually records and monitors these activities.
Vehicle security patrol: this is utilized when a security guard needs to cover a lot of ground in a short amount of time, especially if a fast response is necessary. This includes genuine vehicles such as golf carts, bicycles, and so on. Another type is used primarily in public spaces or areas with high foot traffic, such as stadiums and events.
Guard Tour System
The checkpoint is located at a strategic spot along the patrol route. The security guard checks his personnel connection with the patrol point he is carrying while patrolling and then scans the patrol point in the line sequence.
If an emergency is discovered while scanning a patrol point, the event point can be read at any time, and the patrol point number and reading time are kept as a patrol record. The patrol reader is then linked to the computer via a data cable, and the data is transferred to the management software's database.
The management software analyzes and effectively evaluates the patrol data, resulting in statistics remarks such as missed patrol. Through these assertions, the actual accomplishment of patrol duty can be accurately recorded, resulting in scientific patrol job management.
CCTV System
Closed-circuit television (CCTV) technology can be employed in all sections of the central command room monitoring process when the situation is unsuitable for humans. CCTV systems can monitor certain occurrences continually or only when they are required.
During working hours, security guards must pay close attention to every movement on the monitor. When an anomalous scenario in a surveillance image is noticed, security guards should sound the alert and aid security staff in dealing with the crisis as quickly as possible.
Artificial Intelligence Patrol
The AI uses Bluetooth location technology to set up the patrol route in advance to give the user a preset viewing point. The robot can then move following the route's preset to the different patrol assignments, point by point, and transmit the video image to a monitor on the opposite side.
It can also be configured to start up at a specific time and do a specific patrol at a specific time. Additionally, it can effectively identify abnormal circumstances or persons to the remote monitor to fulfill give information and warn about danger.

Why patrolling Services are Important?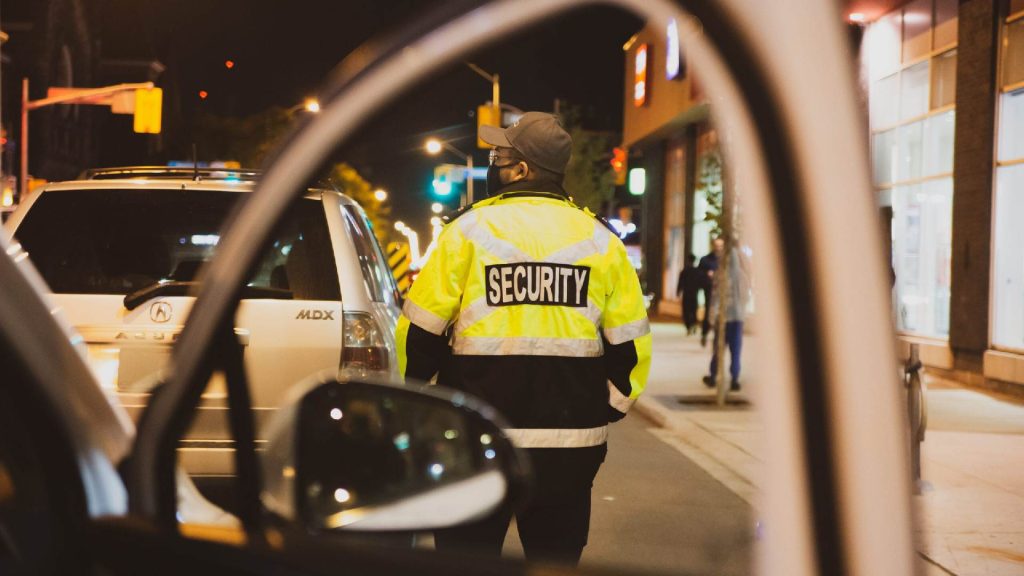 The main goal of security patrolling is to maintain the safety and security of a facility and, more specifically, the people and assets contained therein. The main mechanism by which this is accomplished is through the detection and prevention of crime.
First of all, a security guard's situational awareness improves as they patrol a facility. Therefore, they gain a better understanding of what is going on at any one time on the property; whether there is any suspicious behavior, and whether there are any weaknesses that need to be fixed. As a result, having a security person around discourages criminal activities. When they notice a security patrol on a home, would-be burglars are more inclined to pick an easier target.
Subsequently, a security guard safeguards employees of a company from physical hazards such as emergencies, toxic chemicals, and assault and harassment. They can work or, in certain situations, live in a secure atmosphere thanks to security personnel.
Similarly to this, a security guard guards a company's assets against theft, reckless endangerment, fire, flooding, and any other way they might be misplaced or harmed. As a result, they also defend a business's standing in its field and, ultimately, its bottom line.
What are the Responsibilities of a Security Guard?
Now that we know what is patrolling in security, the types of patrolling in security, and the importance of patrolling in security. It is key that we also learn about the responsibilities of a security guard.
A security guard is crucial to safeguarding your precious goods because of their numerous important duties:
Monitoring and Patrolling
Security guards frequently serve as the first defense line against threats of all types and unlawful behavior. The most crucial way to do this is by routinely monitoring your property. A security patrol will deter theft, property crime, burglary, and other unforeseen situations by conducting regular rounds. When something seems unusual, security guards are instructed to examine the situation immediately.
Similarly to this, security officers can keep an eye on your property utilizing surveillance technology; even when they are not on the ground patrolling. This entails watching video from security cameras positioned around the property and responding to any potential alarms that may have gone off.
Controlling Access To The Premises
This is one of the most important ways security guards defend a building. To ensure that only authorized individuals, such as employees, guests, outsiders, residents, etc. are granted access to the property. This involves validating people's IDs and subsequently allowing or refusing entry.
Managing and Inspecting Equipment
Security officers can be required to check surveillance equipment to make sure it is working properly, perform maintenance, diagnose issues, and schedule repairs as needed. This might also apply to other equipment that is unique to a given firm rather than just security equipment.
Communication and Reporting
The job of a security patrol includes good communication. This involves interacting with those working on-site, those trying to enter the building, the client, and the security firm they are there to represent. Additionally, communication skills are essential if they are to successfully prevent a crime from happening or deter potential criminals.
Communication includes reporting as a crucial component. Any situations that occurred during a security guard's shift should be noted in their daily observations; plus, they should be reported per the established security standards. This not only keeps the important parties informed about what's happening on-site but also identifies ways to advance security precautions in the future.
Escalation
When the security guards are unable to handle a crisis, it is their responsibility to immediately get in touch with the relevant authorities. Such as the fire department or the police, and request additional help. Even better, when an incident occurs, the security guard serves as the point person, a qualified resource, and a contact point for the police or emergency services.
Why are Emirati Guard Services?
Now that you know what is patrolling in security, you can acquire this solution. You may quickly get the assistance you need from Emirati Guard to hire security guard services. We have the expertise to put together the best security team for you to safeguard your interests and yourself. We can bring an extra help and support you in your efforts to safeguard yourself, your property, or your money. With us, you can obtain:
You can quickly engage with our team, and we will go above and above to offer our outstanding security guard services. Therefore, you will not be concerned about your security if we are at your side because we will take responsibility for it. If you want to always feel safe and secure in the United Arab Emirates, let us provide you with the security staff you deserve.
Are you ready to hire the utmost security services in the UAE? Contact us now! Send us an email at contact@emiratiguard.com or call us at +971 43 316 688. Our agents are ready to let you know more about what our company has to offer.
Additionally, you can visit thetalentpoint.com and begin your search there if you are seeking for employment opportunities in the area. Here, you can effortlessly send your CV or resume and get a variety of job options based on your qualifications. You can send an email to contact@thetalentpoint.com if you would like additional information about these services.