Currently, many businessmen have established their companies in Dubai, thus making this emirate better known as the land of business. These companies have different missions and business activities. For instance, those companies that are dedicated to security. If you want to establish a company with this mission, you have to know how to get SIRA approval. To obtain this knowledge, you have to continue reading this post.

In this article, you will see all the information you need about SIRA and how to get SIRA approval. The first thing will be to know about the SIRA regulatory body. Subsequently, we will show you all the companies that need the permission of this entity to be able to exercise. In addition, you will see how to quickly get SIRA approval and everything related to the qualities and experiences of SIRA.
Learn more about what SIRA means
Know the list of companies and commercial activities that need approval provided by SIRA
How can you obtain quick approval from SIRA?
Why should people hire professional experts for security?
Contact Emirati Guard and get SIRA-approved security guards now!
Learn More About What SIRA Means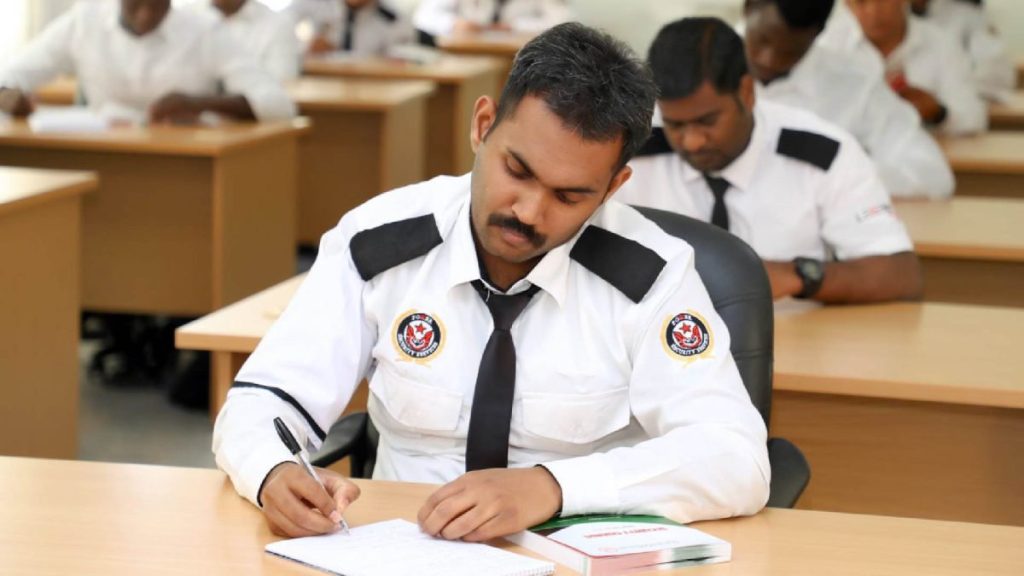 Dubai is in constant evolution, due to which it became a land of business in all aspects. This has caused it to become the home of many industries, producing a great evolution for this sector of the economy. Consequently, there must be an organization that is in charge of ensuring that the sector continues to be safe.
For this reason, in Dubai, there is the Securities Industry Regulatory Authority or SIRA, as its abbreviation indicates. SIRA is established as a governing body that is in charge of regulating the entire security industry within the UAE. In addition, it is based on the values ​​that lead to sustainability, safety, quality, and innovation.
This body aims to build Dubai in such a way that it is a safe city for all people. When referring to businesses established in Dubai, you can realize one thing. This is because some businesses need external approvals so that they can correctly carry out their commercial activities in the country.
Know the List of Companies and Commercial Activities that Need Approval Provided by SIRA
CCTV Operator
Those companies that are dedicated to CCTV or Closed Circuit Television; are all those whose commercial activities are to record, store or improve digital images that are transmitted in the cameras of the shops. In addition, there must be an authorized person who is constantly reviewing everything that the security cameras transmit. That is, people who are engaged in the following activities
Security systems engineer, and technical
Security Auditor, Manager, Supervisor, Manager, Trainer, and Consultant
These are companies that provide security services to protect the set of assets and real estate, for which they have been hired. Including people engaged in the following activities.
Companies Dedicated to the Control and Storage of Valuable Assets
This includes all companies whose purpose is the control and storage of precious metals and precious stones. In addition, those companies that handle large sums of money are taken into account. The following companies need the SIRA-approved company in Dubai.
Storage
Administration offices
Monetary financial institutions
Golden offices
Precious Materials Warehouse
Precious goods shops (whose merchandise is worth less than AED 100,000)
Manufacture and trade precious metals and precious stones.
Precious Commodity Stores (with merchandise worth more than AED 100,000)
Commercial Activities Related to Security that have the Sale Or Manufacture Of Precious Metals and Precious Stones
Below, you will see all the business activities of individual services that have to know how to get SIRA approval.
Trade in gold, jewels, and precious stones.
Trade in unmanufactured gemstones.
Guard property services.
Security dog ​​training center.
Studies and security consultancy.
Trade in alarm and security control equipment.
Safe transport vehicle trade.
Operations center and monitoring services.
Security monitoring and control services.
Installation and maintenance of security and surveillance systems.
Security services for parties and private surveillance.
Transport services for money and valuables.
How Can You Obtain Quick Approval from SIRA?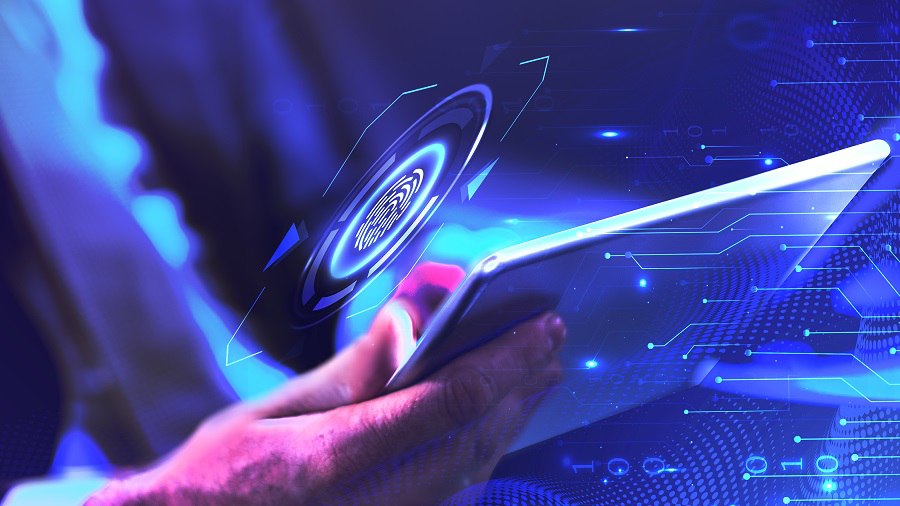 If you plan to deal with any commercial activity, you should keep in mind that you must deal with the different industries that were discussed above. If this is the case, it is necessary that you obtain all necessary approvals from the Securities Industry Regulatory Authority. Additionally, if you do not have any of these approvals, you will not be able to continue the process.
This process can become very difficult due to how complex it can be. Also, dealing with the process internally can be very problematic. The best way that you can avoid all this trouble is to talk about it with a professional business consultant. This person will need to be an expert in the entire business start-up process to help you.
In addition to the above, the professional consultant should have a high knowledge of all legal processes in the UAE. This is very important so that you do not have legal problems during the entire procedure or after it. It is advisable that you always seek experienced professional help in these cases to make the process faster and safer.

Know Everything About How to Get a SIRA Certificate in Dubai
Currently, in Dubai, many individuals want to work in the security sector. All, these people who wish to be security guards must go through four stages. Firstly, selection, the second is training, the third is the exam and finally, after going through everything, they grant you the license. It is important that you know that it does not matter if you do not work for a security company duabi you can still become a security guard approved by the SIRA.
The most important step of all the above is training, having a good training gives security to the company that decides to hire your services; to receive it you must follow the following steps.
Step 1
The first step you should do is to enter the official SIRA website. Being there you can choose the course that is your preference.
Step 2
Once you select the course you want to take, it will redirect you to a form that you must fill out. When you finish filling it in, you must send it by mail to reg.sira@sctc.ae. This will be received by SIRA, they will review it and if everything goes well, they will respond to you by sending you some guidelines that you must follow for the next step.
Step 3
When you receive approval from SIRA, you must go to the SIRA Cadre Training Center. It is important that you come with the following documents.
Form previously filled out.
Two passport-size photographs of the applicant.
Two photocopies of the applicant's identity document (both front and back). You can also take two photocopies of your passport.
It is important to note that all people who have a tourist visa in the UAE do not need the identification of the Emirates.
Step 4
Before starting the course, you have to pay the corresponding fee. There are different payment methods and you can choose the one that best suits you. For instance, a bank deposit, a check, a debit, or a credit card.
Security Experience and Qualification for SIRA
If you wish, SIRA has a SIRA training center that will help you increase your knowledge. In addition, both the courses offered by SIRA and some other vocational courses in the UAE can be applied for mostly with tourist visas. Later, you can use them as additional certificates in case you want to look for work in the country.
When we refer to security, the person does not need to have some classification to take some entry-level courses. However, if you want to take a higher license, you will need to have experience. Both the security supervisor, the CCTV operator, and the security manager need to have security experience for them to get your permit.
Despite this, one can start at the entry-level, such as the SIRA security guard license. You should be aware that in the UAE security industry, it is important that you are in good physical shape. In addition, the age to be allowed to apply for these positions is between 21 and 55 years of age. Otherwise, you will not be able to opt for these courses.
If it is a person who is within the previously established range and enjoys good physical condition; you will be able to apply for SIRA with a tourist visa in Dubai. This will be very helpful to you in the future and will bring you many benefits if you want to work in Dubai. In addition, it can provide you with experience so that you can opt for better courses and jobs in the future.

Why Should People Hire Professional Experts for Security?
All people who want to start a business in Dubai or anywhere in the world need to have security. Especially if you handle valuable merchandise, for the sale or storage of other people's goods. This group also includes all banking or financial institutions. In summary, all companies that have high-cost assets in their control should count on hiring professional security experts.
In addition, companies highly value confidential information, since generally, this content is about the management of the company. That is company formation details, payroll, accounting, and more. All this information is stored digitally; therefore, it is important to have people who are security experts. Especially, digital security.
Having security experts brings many benefits to the company, which you will see below.
It allows the company to have precise planning for the best management of the company.
It gives business owners easy execution and safe development in the creation of the company.
There is the presence of experts who serve as a guide in each step for the development of the company's security.
It gives employers confidence about what is happening within the company and against possible crime.
They grant personalized solutions taking into account the needs and preferences of the business to be developed.
You will have access to detailed reports of the events that occur in the company at the time the owner requests them.
You will have access to the perspectives and characteristics of the competition since professionals have high knowledge in these matters.
Contact Emirati Guard and Get SIRA-Approved Security Guards Now!
In conclusion, the good development of a company also depends on all the security equipment to which it has access. This is part of the key that guarantees success in the company. In addition, it is important that you know that when you go to hire a company dedicated to security, they have access to the SIRA approval. If you are in search of a good company that provides professional security services, contact Emirati Guard now.
Emirati Guard is a company that is responsible for providing security guard services. All our team has years of experience and SIRA training; which is the best guarantee that your company will be very well protected. If you want to have access to our services, you can call us and get a free consultation at +971 43 316 688. Or write to us at contact@emiratiguard.com.
On the other hand, if you wish to work in a security company or any other business in the UAE, the best page you can enter to start your job search is thetalentpoint.com. On this website, you can see all the job offers and start applying. In addition, we can help you throughout the process, you just have to send us your resume to contact@thetalentpoint.com.