The regulating body that checks to determine if private security firms and employees are abiding by Dubai law is the SIRA (Security Industry Regulatory Authority). Therefore, the SIRA training centers in the UAE provide basic security guard instruction for people who want to work as security guards there.

In this article, we will be explaining everything about SIRA training, including SIRA training modules, fees, application, and more. You are able to apply for instruction and receive a security guard permit in Dubai regardless of the sort of visa you have, including a residence, tourist, or visitation visa. Let us see:
1. What do you Mean by SIRA Training?
2. Who are eligible and required to take SIRA Training?
3. What is the fee for SIRA Training?
4. How to Apply for SIRA Training?
5. Why Emirati Guard?
What Do you Mean by SIRA Training?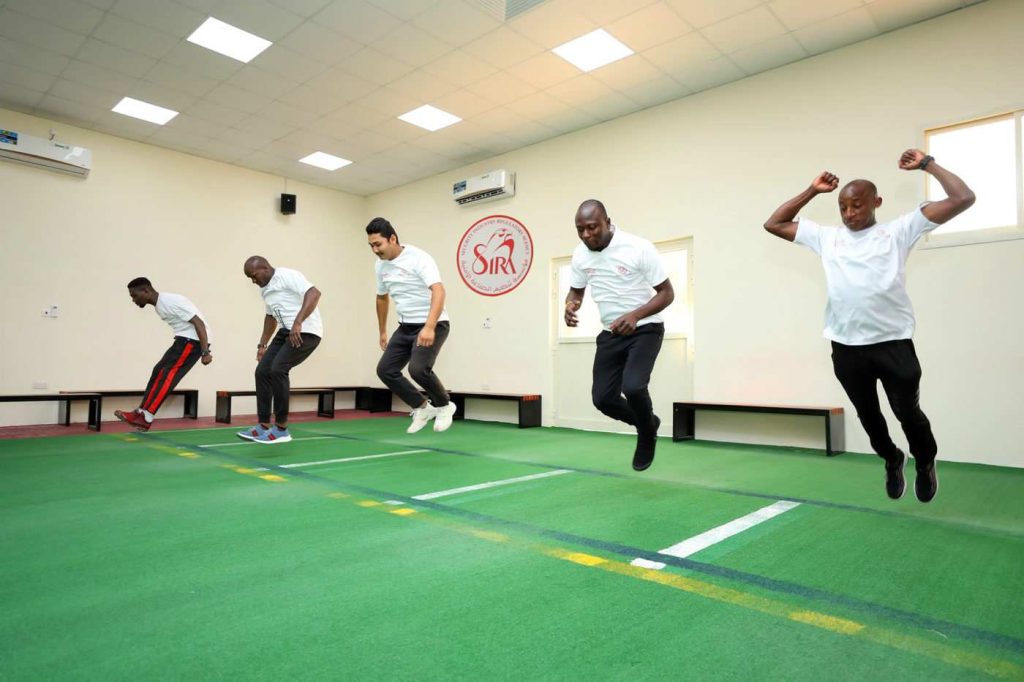 Private security guards in the UAE must complete SIRA training since it prepares them for the private security licensing exam and teaches them security-related skills.
The SIRA's training center is called the Security Cadre Training Centre SCTC. Hence, all training and exams are conducted in this facility.
Consequently, the SIRA's standard policy must be followed by all security organizations, and private security companies are not permitted to deploy security staff to carry out their responsibilities without a current SIRA license.
Therefore, any security guard employed by an organization without a current SIRA license would be subject to a fine for both the employer and the guard.
SIRA offers a variety of training programs relating to safety and security, accordingly, some of which include:
Training for security dogs.
Trading in safe transportation vehicles.
Vehicle preparation for safe transport.
Studies and Consultancies in Security.
Operations and Monitoring Center.
Installation and upkeep of security and surveillance systems.
Property Guard Services.
Party security services and private guarding.
Trading alarm equipment and security control.
Important Transportation Services.
Services for security control and monitoring.
What is the SIRA Training for?
The SIRA training is an activity that people do when they want to become security guards. Consequently, they do it to obtain their SIRA license.
The SIRA license Dubai is, therefore, the seal of approval for the security measures you have put in place. SIRA inspectors will assess your services or premises and, if they find them to be suitable, will issue you a certificate if your firm offers a public service in which the requirement for personal security arises. Additionally, SIRA also issues certificates to security companies in Dubai, including those for placing security guards or IT security.
Thus, this organization's obligations are:
Granting security personnel and security firms licenses.
Enforce rules and regulations.
Exams and training for security guards.
Penalize organizations and people that disregard their rules.
SIRA will approve a number of licenses in a variety of areas. Consequently, the authorization is available to the following categories:
Approval of Security Licenses: This entity gives SIRA license Dubai to:
Event security personnel.
Cash security personnel.
Operators of CCTV cameras.
Engineers and technicians in security systems.
Security experts, inspectors, supervisors, trainers, and managers are all available.
Approval of Companies Security Licenses
SIRA grants a SIRA license to businesses who provide the following items:
Offices of management.
Store for precious metals.
Manufacturing and selling of precious jewels and metals
Offices in gold.
Self-storages.
Warehouses for precious materials
Financial entities with monetary value.
Individuals Services Approval
Individuals working with these services in the UAE can receive a SIRA license:
Training for security dogs
Vehicle transportation that is safe.
Vehicle preparation for safe transportation.
Consultancies and security schools
Monitoring services and operation centers
Installation and maintenance of security and surveillance devices
Property security services.
Private protection.
Stores that sell security and alarm equipment.
Transportation of money and valuables.
Building safety.
Who is Eligible and Required to take SIRA Training?
A current SIRA license is necessary to serve as a security officer in Dubai. As a result, SIRA will award you a professional security guard certification after you have completed a week of training.
Because security guards in other emirates such as Ajman, Ras Al Khaimah, Fujairah, Abu Dhabi, and Umm Al Quwain must obtain a PSCOD license, the SIRA law only applies to Dubai.
The license is not subject to any special visa restrictions. This course is open to people with residence visas, as well as travelers and visitors.
Although there is no upper age limit for participation, applicants must be physically and mentally fit.
In the UAE, the maximum and minimum age for a security guard is 55 – 21 years old, and the same is true for SIRA candidates.

What is the Fee for SIRA Training?
The SIRA training fees 2022 vary based on the training course taken to get the license. As a result, here is a list of the most prevalent training courses and their prices:
Security manager training: AED 5.000
Basic security guard course: AED 1.000
Security supervisor: AED 4.000
Security equipment engineer: AED 5.000
Event guard protection: AED 550
Security equipment technician: AED 3.000
Security equipment operator: AED 4.000
First aid training: AED 210
Security system operator: AED 3.000
The SIRA training course fee must be paid at the SCTC office. As a result, the following payment options are available:
Cheque with a current date.
Receipt of a bank deposit
Credit and debit cards are accepted.
What are the Requirements to do a SIRA training Course?
Even if you are in the country on a tourist visa, you can register for SIRA and technical training courses. In order to earn a credential for your industry job search, this may therefore be helpful. There are no additional requirements for applying for a permit in the security sector. You can thereafter enroll in entry-level classes whenever you like.
However, you must possess the required expertise if you would like to apply for an expert SIRA license. To put it differently, you need to develop some security knowledge before you can work as a security officer, CCTV controller, or security manager. You will not be capable of applying for the SIRA license until that time.
How to Apply for SIRA Training?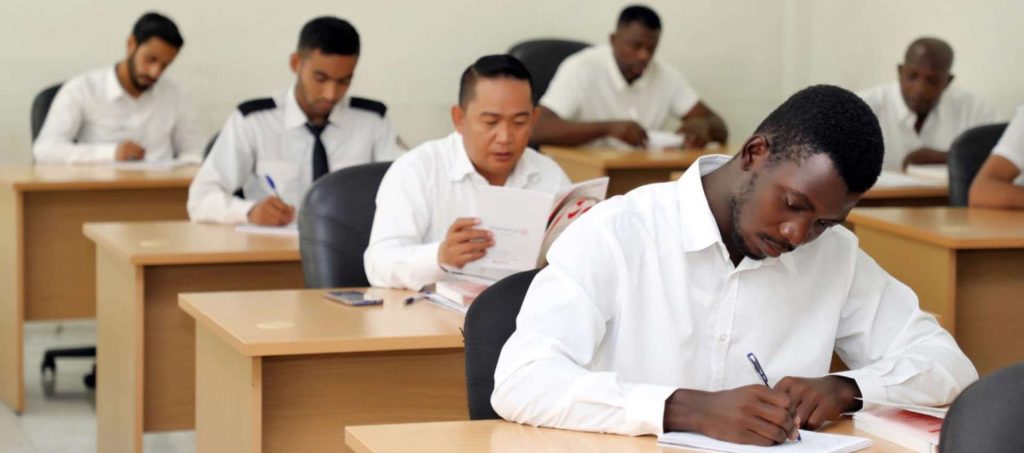 There are two options to start your SIRA training modules.
A security firm sends you for instruction
You could be hired by the security company in Dubai from the UAE or from your home nation. In short, your employers will register for training when you land in Dubai; it will be up to you to receive classes and complete the SIRA exam. Candidates do their training and take their exam at the SIRA Cadre Training Center (SCTC).
The second alternative is to independently apply for and pay for the SIRA training. Subsequently, by showing up at the SIRA military academy, you can enroll for the training. You have to agree to the instruction appointment date and show up for the meeting. Therefore, you will be able to apply for a security guard certification in Dubai after completing the training.
The procedures to choose a SIRA training certificate in the UAE are as follows:
If the process is new to you, you must first submit an application for a new user account.
then enter your email address while registering.
As a result, upload the reports and digitally sign the form using the e-Services system.
Use one of the many payment options available on the page to complete your transaction after that.
Once that's done, examine the SIRA training application form to check that you gave the correct information.
Process for SIRA Security Training
A weeklong, 36-hour training session is necessary for all newly hired security personnel. 60% of the training consists of theoretical lectures, while 40% is practical. As a result, you will learn the following skills:
Definition and goals of the security industry.
Systems and procedures for emergencies.
Crime scene and evidence preservation.
Effectiveness of access control and patrolling.
Search your automobile and your property.
Requirements for the well-being of workers.
Dealing with emergencies.
Criteria for safety and fire protection.
Effective communication and client service.
First aid guidelines.
Criminal charges.
Putting out fires and handling disputes.
Defending both oneself and others when necessary.

What Occurs Following the SIRA training?
Following their training, students must pass a variety of exams, including:
Exercise Test
There are five distinct physical examinations available to determine whether a person is healthy and fit to execute duty at any time and under any circumstance:
Beep test: This test gauges an individual's level of aerobic fitness. In order to return to the beginning location on the beeping sound, the candidate must traverse the 20-meter longer distance. Up to 32 rounds are possible in total.
Jumping test: The contestant must clear 1.7-meter-high bars in a jumping test. To pass this test, you must clear six to seven bars. Thus, this part of the SIRA's training is straightforward. Without any problems, you can perform a straightforward practice before engaging in training.
Sled push: This test requires the candidate to move a sled from one location to another while doing so in just four seconds and just ten meters apart.
Sled pull: These are the opposite of sled pushes. In six seconds, you must bring the sled back to five meters.
Sprinting exam: You must run 35 meters in 6 seconds to pass this test.
Writing Exam
You must respond to the test's questions in order to receive your SIRA license. Most of the questions are based on the topics you covered throughout the course. Finally, you must properly answer 60% of the questions in order to pass the written component of the exam.
Oral Assessment
Your speaking and listening skills are extensively evaluated in class by the teacher using questions. Therefore, talk properly and gently to communicate with the instructor. When engaging with the general public, each security officer should be assured and balanced. The trainer assesses your character and zones of strength as a result of this exam.
If you complete all of the tests, you will be given a certificate of completion of the course and a SIRA permit Dubai. Consequently, for those looking to work in security, working as a security officer in Dubai could be the best choice. Therefore, being proficient in your field will enable you to excel in that field because SIRA training is intended to help you become a competent security guard.
What are the Training Centers in Dubai?
Aman Secutity Training: security and safety course, exams, and fitness training and tests.
First Security Group: security and safety course, firefighting training, exams, and fitness training and tests.
CASS: security and safety course, firefighting training, exams, and fitness training and tests.
World Training Centre: security and safety course, firefighting training, exams, and fitness training and tests.
International Centre for Security & Safety: security and safety course, dealing with persons of determination, firefighting training, exams, and fitness training and tests.
Why Emirati Guard?
Seeing these SIRA training questions and answers will help you clear your mind of any doubts that you may have. Consequently, our company is here to help you obtain your license after your SIRA training. With us by your side, you can start working as a security guard in the UAE as soon as possible.
On the other hand, if you are looking for security services in the UAE, we are also here for you. Emirati Guard provides local security services solutions to people looking to protect themselves and their interests. Hence, we provide the following services if you are looking for safeguarding solutions:
Do you want to start your SIRA license process with our support? Contact us right away! Send us an email at contact@emiratiguard.com or call us at +971 43 316 688. By getting in touch with us, you can improve your finances, security, or business.
In addition, if you are looking for a job in the field, we recommend you to go to thetalentpoint.com. Subsequently, there you can find the best open vacancies that can match your qualifications. Lastly, send your resume to contact@thetalentpoint.com and start your process now!