Due to the strict rules that law enforcement authorities follow without discrimination, Dubai ranks as one of the safest cities in the world. Nevertheless, there are several top security companies in Dubai that offer an additional layer of protection for both businesses and individuals. There are several businesses that provide event security in Dubai because the emirate hosts a number of fascinating events throughout the year.
In this article, we will be giving you an introduction to the best security companies in Dubai. Businessmen, celebrities, and high-profile socialites frequently need extra security and protection, hence security companies Dubai also provide personal security services. Check to see if a security firm has a license from relevant authorities before hiring any guards from them. This gives you confidence that they are able to safeguard you or your business. Lets see the best security companies here:
Understanding Security Needs in Dubai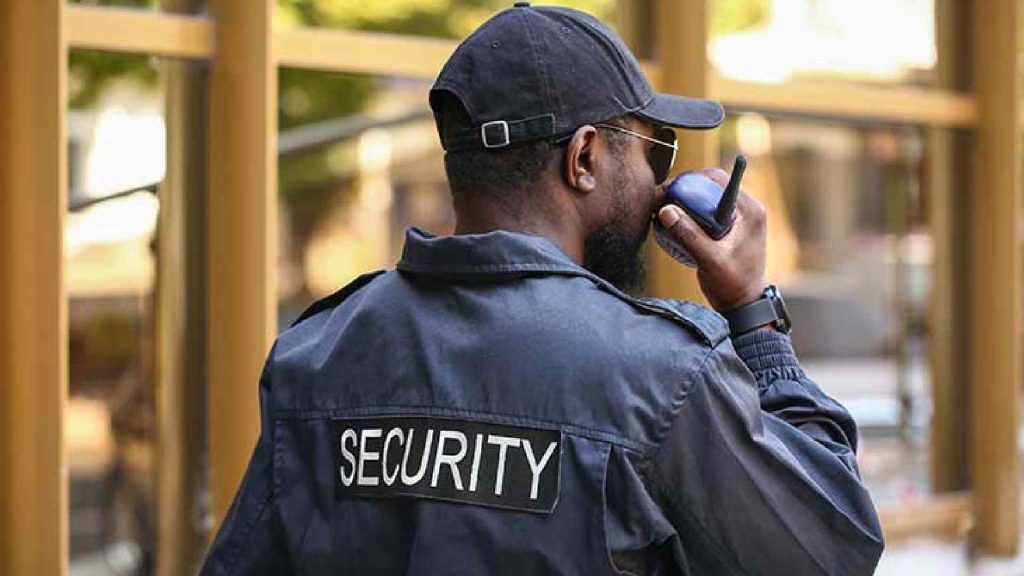 There is always a chance of criminal conduct or disorderly behavior when managing a business or event. As a result, it is critical to pay closer attention to what is happening in your surroundings.
Safety and a feeling of protection are guaranteed by security guards. Crowd management, theft prevention, and general security can all be accomplished by guards. Security guard services are essential for your family, company, personal belongings, and employees.
Here are some of the many benefits of working with a security firm for your personal or professional need:
Deter crime: A surefire approach to serve as a visual barrier for any illegal conduct is to have security personnel present. Security guards in the UAE must complete specific instruction before beginning their careers. This instruction covers seeing and identifying any unusual behavior that might have an effect on the neighborhood or nearby civilians. Additionally, employing security will scare any crooks and aid in their deterrence.
Sense of security: A security guard offers you comfort if you are managing a business, hosting an event, or require personal safety. People will feel more at rest understanding there is a safety measure in place and that, if necessary an expert worker is on hand to provide protection. In turn, this produces a safe environment for your clients or workers.
Crowd control: The safety of your customers depends on you hiring security for areas where your company or event will have big numbers of people. They can also sort through the line of individuals to assist avoid crowding. Security is crucial for adhering to health and safety laws if you are organizing an event with huge crowds of people. preserving appropriate behavior in larger crowds, keeping an eye on traffic flow, and discouraging any risky behaviors.
Detail about the Top 3 Security Companies in Dubai
Before we go onto detail about the best security companies in Dubai, we will help you with some details you must know before hiring one. You should work with Dubai's top security firm and obtain Dubai security services if you want your safety to be guaranteed. Use the suggestions below as a help while making your decision.
Check for insurance and proper licenses: Check to see if a security firm has a license from relevant authorities before hiring any guards from them. This gives you confidence that they are able to safeguard you or your business. Additionally, you want to confirm the insurance status of their security workers. This protects you and guarantees that they will be paid in the case of any situation that may arise.
Specialization and experience: Choose a service provider with professional security personnel. The majority of businesses list the qualifications of their employees along with the training they have received on their websites. In addition to experience, you ought to pick a security firm that specializes in the kind of security you require. Some have security staff with specializations in private security, security for special occasions, or security for buildings like hotels, malls, and schools. Even if employing them could be more expensive than other options, it is advisable to select highly trained and competent guards when it pertains to your protection.
Know their reputation: To limit your security partner possibilities, read online reviews. You may quickly learn about their level of service quality from this phase. You can also request references from your company contact if you want to be certain. The people they were working for will be more than happy to recommend them if their safety procedures are actually excellent.
Now, here are the top 3 best security companies in Dubai:
Emirati Guard
Emirati Guard is a strong security guard service provider in the UAE. We have been providing our top-notch Dubai security services for a few years. Consequently, giving our customers the tools and resources they need to instate security for them, their families, or their business.
Our goal is to give our clients security and safety through an exclusive service that interacts with Emiratis, hence increasing their sense of security and dependability to their unique demands. Our primary concerns are ultimately the protection and safety of the client's personnel, facilities, assets, and general public.
Company Background and History
Emirati Guard was founded to satisfy the demand for upscale, luxurious safety services among UAE's private, corporate, and government clients. The high expectations of citizens and tourists to the UAE continue to be the cornerstone of everything we do.
We are dedicated to giving you Emirati Guards for your opulent way of life. By investing in and developing our most important resource, our team, we aim to meet all of our goals and go above and beyond for our clients. Our goal is to earn our clients' trust by offering the best security services accessible in the UAE and upholding high standards.
Services Offered and Specialization
Estate protection, executive protection, luxury security services, and cash security solutions are just a few of the excellent services we provide. Most of the highly qualified individuals we use to defend our clients are chosen from military units, professional associations, and law enforcement groups.
Our high-profile clients include public leaders, wealthy people and their families, entrepreneurs and their teams, as well as celebrities and entertainment companies.
Above all else, we place a high importance on mutual respect, truthfulness, integrity, and altruism. Due to the fact that our staff members are UAE nationals, we have a rich and encouraging environment where personal growth can blossom. We hold ourselves responsible to our clients, staff, and partners by keeping our promises, delivering on our promises, and continually striving to provide the best luxury security services.
Rann Security
One of the top security companies in Dubai is RANN Security, and for good reason! They are a licensed business, which has helped them maintain their position as one of Dubai's top 10 security firms. They have more than ten years of expertise, and they are able to provide their clients in the public and private sectors with high-quality protection services and solutions.
Company Background and History
The RANN Group of Companies owns RANN Security. It was founded in 2013. For the proper reasons, our business has been recognized as one of the biggest security guard providers in Dubai. They provide personnel and security solutions that are Licensed, vetted, and properly instructed.
With this attitude, they are able to provide our clients with services that are of the highest caliber. Additionally, it enables them to contribute to making private and public assets in Dubai and all the main UAE cities a secure place to work, live, and relax.
It is not simple to rank among the best private security guard services in Dubai. By treating all of their clients equally, whether they belong to a government agency or a for-profit business, they manage to maintain their position among the top.
Services Offered and Specialization
Since they are aware that not all sites will have exactly the same security challenges, they develop unique safety measures and action plans. This company is able to close even the site(s) of our clients that appear to have imperceptible security gaps thanks to this unique pragmatic technique!
These are the security services they offer in Dubai:
Security guard services.
Field supervision.
Management of seamless safety workflows.
Security technology services.
Virtual guarding.
Remote monitoring.
Remote Access Control.
Risk assessments.
Specialized training.
TransGuard
Transguard Group, another prominent name for protection system providers in Dubai, offers a wide range of services to its large customer. Since its founding in 2001, it has landed sizable contracts across the UAE. Among them is the security coordination for major sporting occasions like the IRB Rugby 7s World Cup and Rugby Sevens. Additionally, they were in charge of security for a total of as 17 tents at Expo 2020, the World's Greatest Show.
Company Background and History
Transguard was set up in 2001, and since then, it has been successfully growing in securing corporate contracts throughout the UAE. Facilities management, manpower services, and security services. The most reputable provider of business assistance and outsourcing in the UAE, Transguard employs more than 61,000 people and is home to a sizable, vibrant, and culturally varying workforce.
Services Offered and Specialization
Their services include:
Workforce Solutions.
Transguard Living.
Transguard Delivery.
Taste of Home.
Security Services.
Manpower Solutions.
Managed Services.
Hospitality Solutions.
Facilities Management.
Events Solutions.
Cash Services.
Aviation Services.
Conclusion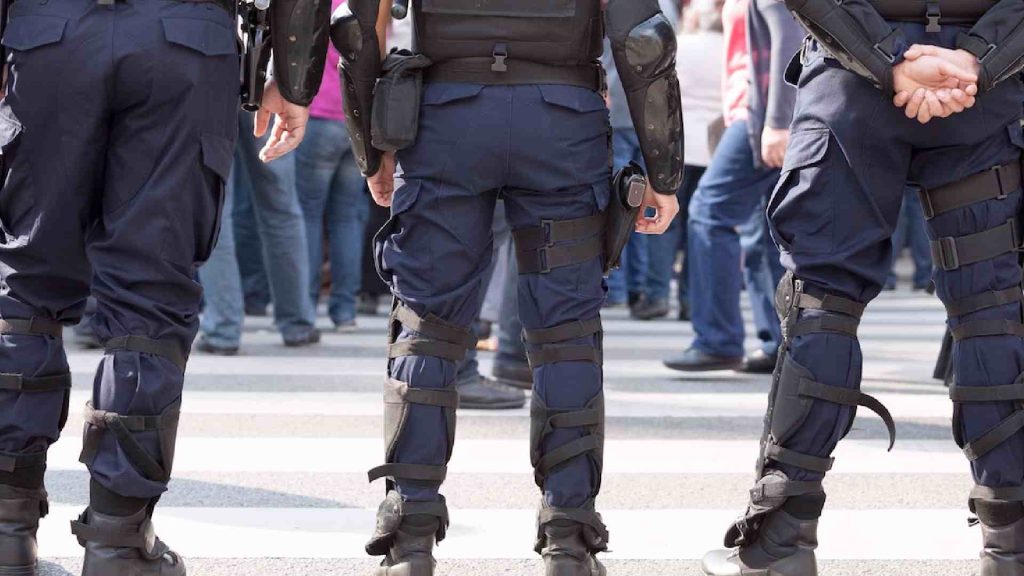 Do you believe that your company should not take security lightly? If so, security services could be the ideal choice for your business. An excellent approach to make sure your business has a sufficient security system set up is to use security services. These security measures will ensure that no risks are hiding around every corner, keeping you and your staff secure.
Choosing security services when they are necessary might be challenging. It is crucial to discover security services you can rely on and feel safe with for your home or company safety requirements. Researching security businesses before entering any contracts or employing the company for services is one approach to achieve this.
Finding a top-notch security company through rigorous research has several advantages over simply choosing one because it felt good at the time. Therefore, if you want support for your security needs it is best to select a company that can give you the real assistance you are looking for.
If you want an all-around security services company in Dubai, Emirati Guard is here for you. Get in touch with us and obtain the help you need to keep your security in place! With us, you will not have to worry about a thing. We can handle any type of situation regarding the security of your business, home, or family. With us you can make the most out of our advantages:
Our team will be more cognizant of your requirements and preferences.
Since we have local knowledge, we can give better advice on safety precautions for a home or business.
Greater comfort in knowing that your property has the proper protection when you are not home thanks to our top-notch security service.
If you want to learn more about security topics, go to our insights section.