In today's safety-conscious environment, event management needs to consider private security Dubai. Administration and preparation are necessary for events like conferences, shows, and business meetings to guarantee the security and convenience of all attendees. Private guards are essential in Dubai because of the city's thriving event scene and busy activities.
In this article, we will be talking about why private security Dubai is essential for events. Event security is now a standard feature that ought to be offered at all events in the modern world. To make sure visitors are at ease, are safe, and do not experience any unpleasant surprises at your next party, we highly recommend taking private event security into consideration.
What is Private Security in UAE?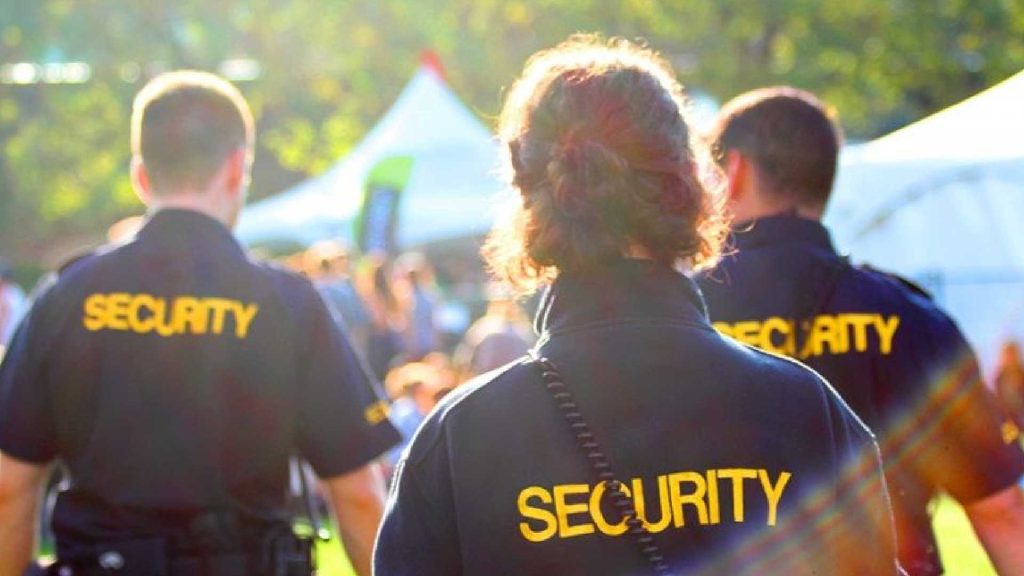 Private security Dubai is a service that gives protection to individuals in the area. The top private security companies will also assist you with mapping dangers, planning for and preventing events, monitoring your business remotely, incorporating cutting-edge technology, and liaising with law authorities in the event that an issue does occur. This frequently involves having security personnel patrol a place.
So, what does private security mean in terms of community security? Private security companies are not law enforcement organizations because they are not supported by the government in its various forms. Private security personnel do not provide assistance to the general public and are not professional police officers. Instead, organizations collaborate, like they would with a normal vendor, with a private business that offers security services.
Having said that, security professionals do need a certain set of credentials for their job. Armed security guards must meet extra requirements, and private security guards must hold guard cards or other state-issued certifications.
What is the Role of a Private Security Company in Dubai?
Here are some of the roles and responsibilities of a private security company in Dubai:
Private security Dubai companies are well-equipped to give the full approach that is necessary for event planning. What is the purpose of the private security? It includes a variety of activities like crowd control, access control, threat identification, and constant emergency readiness. The significance of a Dubai security guard firm cannot be understated given the wide range of events that take place there, from galas to high-profile trade exhibits. These specialists are very adept at managing the difficulties that occasions provide, from upholding order at business gatherings to guaranteeing VIP safety at parties.
Private security guards are present to provide safety while also improving an event's reputation. When attendees and stakeholders see a well-organized security system, they feel more at ease. It is essential to hire a private security guards that follows the highest levels of expertise because luxury and extravagance are frequently linked with events there. Depending on the event's emphasis, their refined presence while remaining discrete and attentive helps guests network, enjoy themselves, or learn something new.
Private security effortlessly involves into the extensive event management logistics. They are undetectable yet omnipresent, influencing the success of the event by upholding safety. As security concerns change, so too has the role of security guard services. They use cutting-edge technology for communication and monitoring, helping event organizers prevent any problems before they happen. Because of the mutually beneficial partnership between private security and event management, guests may fully enjoy the event's environment without having to worry about their safety.
Private security companies bring flexibility, creating security standards that fit the requirements of the particular event. These companies provide a variety of services at events to offer covert tight protection for leaders at international conferences.
Benefits of Hiring Private Security in Dubai
Incident prevention: The top private security Dubai services go above and beyond to deter prospective offenders from harming your company or staff. Your property will be inspected for dangers by a trained security professional, who will also offer suggestions for improvement. Preventative steps will save you from future incidents and are also significantly less expensive than dealing with the effects of a catastrophe that could have been avoided.
Response and prevention: In an emergency, a private security guard has the ability to intervene, deter an offender, and report a crime. Whether there is an accident in the parking area or a burglar in the building, it is their duty to arrive on the scene first.
Collect data: A private security firm will gather and retain incident data to aid in the analysis of security flaws and, ideally, will offer recommendations to prevent recurrence of the same situations. Managing documentation and reporting in the wake of an incident may be stressful, so having a dependable partner handle evidentiary trails can be a lifesaver in an emergency.
Top-notch safety: A reputable security firm in Dubai can offer you expert security services that improve the safety of your assets and property. Security experts who have undergone training have the skills to prevent possible hazards like burglaries or illegal access and to react to them. Professional protection services are efficient to manage any security crisis that may emerge because they have years of expertise in the security business. In addition, they keep an eye on and protect your valuables and property using cutting-edge security technologies.
Reduce Liability
Companies that decide to train and employ their own security professionals are responsible for the actions of those employees. Should something go wrong, this may be terrible for your company. You will be responsible for any consequences if someone behaves badly or if there is an incident.
If you hire a private security company to handle your security requirements, any decisions made by their staff will not have an impact on your company. It is a significant matter to train individuals to carry a license and a gun, and our team is skilled at supplying the right candidates.
Increased Surveillance
Many businesses have security cameras, but they are useless unless they are monitored. While being able to view a tape capturing what happened after the fact is vital for investigative purposes, security personnel watching these CCTV cameras in real-time and being able to respond immediately when an unforeseen situation happens can save lives and other harm.
Our patrolling services guarantee that your possessions are directly observed in addition to watching security camera feeds. Consequently, allowing us to react quickly to any crises or other problems thanks to our different types of private security services.
Expertise and Specialization
The level of skill and specialization that private security brings to the table is one of the primary reasons to pick them over in-house security guards. Professionals with considerable training and expertise in many facets of security management make up private security organizations. They go through extensive training programs to deal with a variety of dangers. Including those posed by physical security, control of entry, surveillance, and emergency response procedures. Private security staff can efficiently reduce risks and react quickly to security problems because to their specific understanding.
Additionally, private security firms frequently hire individuals with particular skill sets, such as threat analysts, risk assessors, and cybersecurity specialists. These experts can spot holes in a business's architecture and put the right safeguards in place to protect it against data theft, hacking, and other online dangers. Employing private security gives businesses access to a wide variety of security professionals who can customize their services to match the particular requirements of each enterprise.
Loss Prevention
A security guard can offer numerous benefits to loss prevention. In addition to responding to any events that do happen, they can monitor the area to prevent potential criminals. Criminals stop and think when they notice uniforms and badges.
They can also collaborate with loss prevention personnel to create and implement security procedures. By doing this, they can contribute to reducing loss and protecting the company's assets and property.
Why Is Security Important In Events?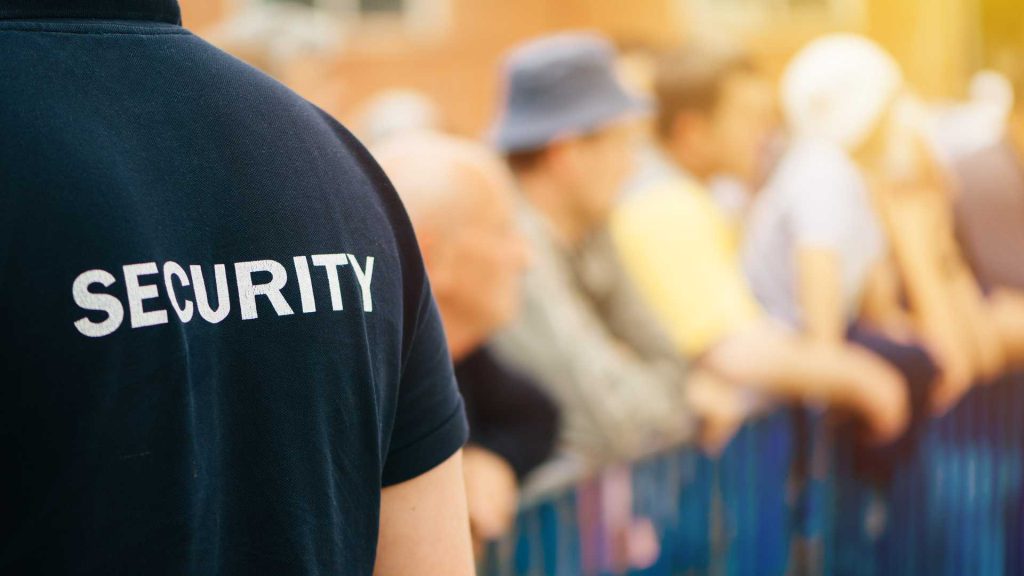 Security guard companies in Dubai provide a variety of services, ranging from controlling access gates at trade events to offering covert tight protection for leaders at international conferences. These services cover data protection and cybersecurity for tech-focusing events in addition to physical security. Their skill in developing unique security plans boosts the efficacy of events, boosting both safety and visitor satisfaction.
Being ready for unpredictable challenges is essential in the field of event management. Rapid reaction and emergency management depend heavily on private security. Security guard firms in Dubai are trained to react quickly and effectively, minimizing any injury, in the event of a medical issue, disaster, or safety violation. Collaboration with neighborhood law enforcement organizations improves their capacity to handle crises. Private security helps event attendees feel more secure by taking a proactive strategy to risk assessment and creating backup plans.
The environment of private security Dubai is always changing due to technological advancements. In light of the Dubai security guard company, it is clear that Dubai's security sector is leading the way in incorporating cutting-edge technologies. The effectiveness and precision of security measures are increased by these developments, which range from biometric access control to AI-powered surveillance systems.
These advancements improve the general security of events and show the dedication of security guard firms in Dubai are to keeping ahead of new threats. The synergistic interaction between human skills and cutting-edge equipment becomes more crucial for effective event management as tech advances.
It is essential to comprehend the role private security plays in event management if you want to guarantee everyone's safety, peace, and a flawless experience. So, what is the role of security guard in UAE? Personal security Dubai must protect attendees and encourage successful events.
Conclusion
The function of private security Dubai in event management is a skillful fusion of alertness, flexibility, and professionalism. As seen by the thriving Dubai event industry, cooperation between event planners and security guard firms guarantees that guests enjoy events without jeopardizing safety.
The complex web of duties that private security companies are responsible for, from emergency planning to customized security solutions, highlights their essential role in contemporary event management.
The security guard business in Dubai perfectly captures the core of this mutually beneficial relationship, where success and safety coexist harmoniously. Private security continues to be a strong foundation in a constantly changing environment, helping to ensure that events go off without a hitch and make a lasting impression.
If you want top-notch private security Dubai services in the area, Emirati Guard is here for you! With us, you can minimize the cost to hire private security and make the most out of our affordable solutions. Get in touch with us and hire the best security guards in the UAE.