Currently, in Dubai and many parts of the world, more and more high-rise buildings are being built to be used as offices. These constructions are exposed to different risks. All these dangers can be avoided by creating good high-rise building security. The most viable option is to hire a security company that can support this work.

In this article, you will see all the necessary information about high-rise building security. The first thing will be to teach you different risk situations that these infrastructures can suffer. Secondly, we are going to teach you different technical solutions for the problems that may arise. In addition, you will see a brief description of the security equipment that is needed to keep everything safe.
Do you know all the risk situations that high-rise buildings can suffer?
Learn about some of the solutions that can be implemented to avoid risky situations
Contact Emirati Guard to get access to the best security techniques for your high-rise building
Do You know all the Risk Situations that High-rise Buildings Can Suffer?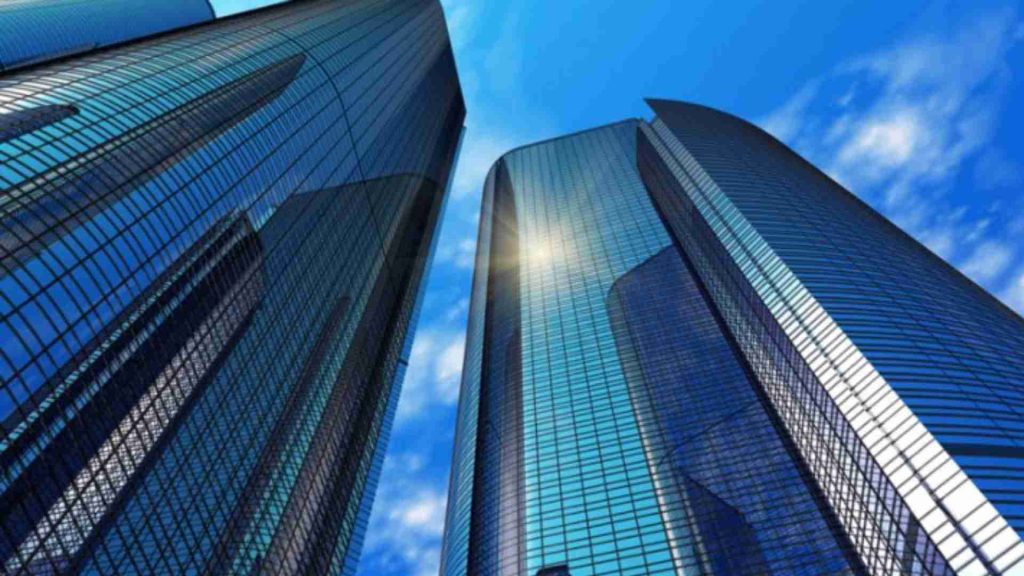 A risk assessment must be carried out since this is in charge of analyzing all threats, asset value, and vulnerability. In this way, it is possible to determine the level of risk of each asset in the face of any threat. In addition, there is the probability or possibility that this threat will occur and the consequences that this entails.
This process leads to key steps such as the examination of the assets, the threats against the assets, and vulnerabilities. If you want to have good Dubai high-rise building security you should take into account, the following:
The Assets
All tangible assets in buildings, including the lives of tenants, contractors, visitors, and building staff. On the other hand, the building equipment includes water, gas, electrical, communication, security, and life protection systems. In addition, you can find other types of assets such as telephones, microwaves, cash, and even vehicles.
Intangible assets include all support of the building's tenants, visitors, vendors, and building staff. In addition, we can find information that is stored in paper files, computer systems, and peripherals.
Threats
There are different types of security threats to building assets and these include the following
Threats to the Safety of People
Among these threats, we can find assault and battery, manslaughter, robbery, and kidnapping. In addition, sexual crimes such as rape, lewd behavior, and even sexual harassment are included.
Threats to the Security of Property and Information
This includes arson, cyberattack, sabotage, espionage, and vandalism. In addition, there may be the interruption of public services in the building such as electricity, water, and natural gas. It is important to note that some of the security threats may involve terrorism.
Threats to the Safety of People and Property
Here you can include bombs, biological and chemical weapons, riots, fires, natural disasters, and hazardous materials. In addition, you can also find in these threats any type of nuclear attack.
Threats to Life Safety
For these threats, you will find bombs and bomb threats, incidents in escalators and elevators, and fires. In addition, cases such as hazardous materials, biological and chemical weapons, hostage-taking, and medical emergencies will be observed.
On the other hand, you have natural disasters that can affect the security of the building in the same way. Among them are earthquakes, volcanoes, heat waves, tsunamis, storms, landslides, and floods. In addition, you find contractile diseases such as pandemic influenza, tuberculosis, and severe acute respiratory syndrome.
Other factors can threaten life safety such as power failures, slips, and falls. In addition, there is also violence in the workplace, water leaks, and even traffic accidents.
The Risk of fire in High-rise Buildings
Fires are a constant risk in high-rise buildings. Fire hazards must be analyzed for four classes of property. These are office buildings, hotels, motels, hospitals, and apartment buildings. A study revealed that most high-rise building fires and losses occur in apartment buildings.
Vulnerabilities
Here you can find all kinds of weaknesses that can make an asset susceptible to loss and damage. However, it is important to note that this will depend much more on the building itself and the nature of its operations. In addition, a vulnerability assessment is necessary to assess the potential vulnerability of assets against a wide range of identified threats.

Learn about Some of the Solutions that can be Implemented to Avoid Risky Situations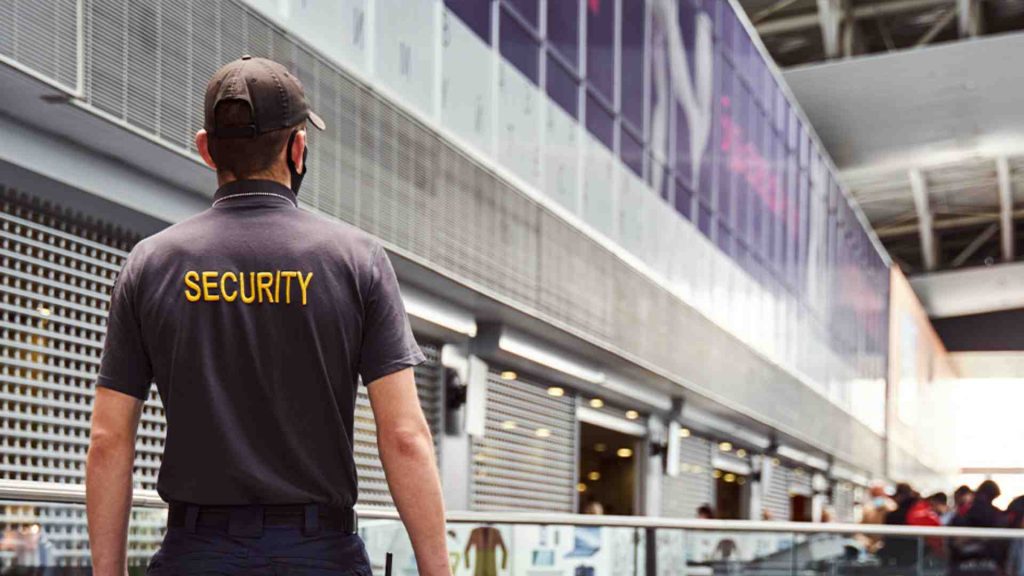 Knowing all the possible risk situations that these infrastructures can suffer; It is important to look for measures that can counteract all these vulnerabilities. Thus, high-rise building safety and security is ensured. Next, you will see those countermeasures that must be taken to have the best high-rise building security.
Security Programs
Security programs for high-rise buildings are generally used for offices. Therefore, there are some rules, regulations, and policies, regarding admission. This is to prevent unauthorized persons from entering the building. To have access to these programs, you can hire a security company in Dubai that provides these services. Currently, there are intelligent security guard programs that use technology to have greater control of the building. Below, you will see what a good high-rise building security program should include.
Strict Access Control of Building Access
The people who have permission to enter and exit this type of building are established by the administrator and owner. In addition, they are the ones that determine all the measures regarding access control of authorized personnel. All these measures are imposed to eliminate the passage of unwanted people. For instance, criminals, terrorists, and more. In turn, these measures are also implemented to avoid disturbances in the workplace of authorized users.
It is important that when designing a security program, different situations are taken into account. For instance, habitability patterns on holidays, working hours, and weekends. In addition, a way must be designed to verify the type of occupation of authorized users. With this, total access control is guaranteed, ensuring high-rise building security.
Control of Vehicle Access to Parking Lots
Control access to parking lots, it can be done manually or automatically. Currently, the most recommended is that it be done automatically with certain equipment designed for this task. For instance, an electronic access card or a system designed for vehicle identification. One of the most common measures that exist is a ticket that they give you when you enter the establishment. The date and time of the user's entry are reflected in it.
On the other hand, if you use manual measures, the most emblematic is with a security guard in Dubai. They will be in charge of recognizing the vehicle and the person entering. Generally, they manage a list where they write the information of the cars that enter and at the end of the day, they deliver it to the administrator. This person will also be in charge of carrying out patrolling security.
The exit of the vehicles must also be controlled. The most common is that they are required to pay for spending that time using the parking lot. That is, a process very similar to that with the entry, but this time delivering a payment.
Give users an Identification Document
To avoid crime and maintain high-rise building security; Documentation must be issued for users who have access to the infrastructure. For instance, identification cards. To increase security, a security guard can be hired. This will be in charge of verifying that all the information is correct and valid.
On the other hand, if you want to work with more sophisticated and cutting-edge equipment, you can use visual recognition systems. You can also hire a person who is in charge of this work. However, this measure can be more problematic and complicated to apply. For example, if a person who does not have clearance looks a lot like someone who does not, they may be mistakenly admitted.
High-rise Building Security Camera
Given the increase in the crime rate in Dubai, a law was implemented that will help to solve this situation. Currently, different serious and minor crimes have been evidenced, for instance, robbery. This law requires all residential and commercial buildings to implement security camera systems. It is important to comply with this measure because in case you will not be exposed to a fine.
The best way to solve this problem is by hiring a security company that has SIRA approval. These companies are required to implement a complete CCTV system. In addition, they must keep track of all images issued and stored. Another thing that is convenient for building managers and owners is that; these companies also perform system maintenance.
Measures to Detect Explosives in People or Vehicles
Throughout time, different events have been seen that involve the use of explosive devices to bring down high-rise buildings. Given this background, measures must be taken to prevent these events. The first thing to think about is what to do about people entering the building.
The best measure that can be implemented in this situation is to search the people and certain items that are going to enter. For instance, suitcases, purses, gym bags, and any other container. To make this practice more effective, you can make use of metal detectors and X-ray machines.
The best thing would be that the company that provides you with security services; Provides you with security guards that this work is included in their responsibilities. Also, you should be on the lookout for any suspicious behavior a user might have. Those individuals should be searched more emphatically, using all possible equipment.
On the other hand, there is also a danger that the bomb is hidden in a vehicle that entered the parking lot. To avoid these possible scenarios, two measures can be taken. The first is to restrict parking access to unauthorized vehicles. Especially, in underground parking lots. The second is that all cars must undergo street inspections before entering the building. This is especially in vehicles used for sending and receiving the merchandise.
Control of Company Assets
Several systems handle the acceptance and removal of properties that administrators can implement. For instance, in the case of documentation, keep a list with the control of the documents that are withdrawn. You must request the name of the person, date, time, and reason.
The degree of control that is going to be implemented will vary depending on the assets of the building and the information that is handled. That is if there are confidential documents their disclosure can cause harm to many people.
Generally, this is done for two main reasons. The first reason is to prevent the unauthorized release of devices and theft. And the second reason is to prevent the entry of items that are dangerous for the people present.


Contact Emirati Guard To Get Access To The Best Security Techniques For Your High-Rise Building
As you can see, there are too many responsibilities that one must have to protect a high-rise building. This is because they are structures that can be affected by many factors and it is important to protect the assets that comprise them. To comply with all the measures and maintain high-rise building security, you have to hire a company that is dedicated to security. If you want to hire a reliable company, do not hesitate to contact Emirati Guard.
By doing this, we will be able to provide you with everything you need regarding security measures and trained personnel. In addition, you can contact us by calling +971 43 316 688. On the other hand, if you wish, you can write to our email contact@emiratiguard.com.