Generally, Dubai security guards have different similar functions, but they vary depending on the area in which they are working. For instance, if you are working in a residential, commercial, or industrial area. Depending on the area in which you are, the work can be stronger and riskier. This is because in some places there are more people than others, just as in some there is merchandise and in others, there is not.

In this article, you will see all the information you need about the functions of the Dubai security guards; depending on the area in which they have to work. First, the functions they perform in a residential area will be seen. Then, we will show you in detail the work of the security guards in commercial and industrial areas. Finally, you will see a section of frequently asked questions that may be useful to you.
Learn which Dubai security guard's major role in a residential area
Know which Dubai security guard's major role in a commercial area
Do you know which Dubai security guard's a major role in the industrial areas?
Some FAQs
Contact Emirati Guard to get access to the best Dubai security guard
Learn Which Dubai Security Guard's Major Role in a Residential area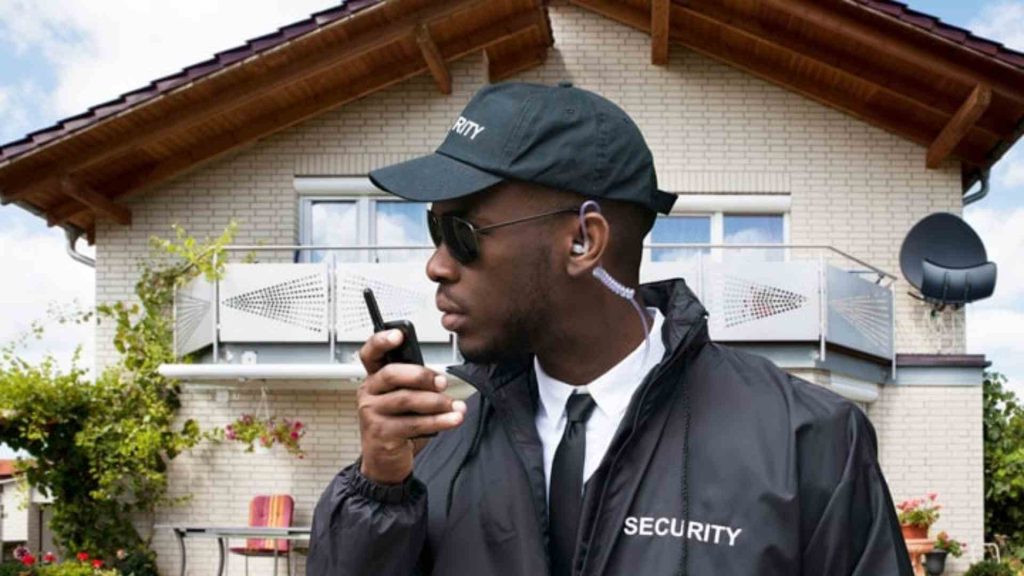 A security guard is a natural person who is in charge of providing private security services. In addition, it personally grants protection to people and/or property within a certain area. This has functions that are fundamental and that you can observe below:
Access Controls
In these cases, security guards must work together with cleaning personnel; to the access controls of guests or people who are foreign to the property. In the case of co-owners, there are usually systems that have automatic control. However, these systems sometimes fail and it will be the responsibility of the security guard to intercede in these cases.
Protection of People
Protecting people is the main function of a security guard. However, it is important that what this implies can be made clear. The security guard must be empowered to detain and bring to order the authorities persons who endanger the safety of a person within their designated area.
Surveillance and Protection of Assets
For a security guard to carry out this task, they must carry out checks on security cameras and other devices. In addition, they must periodically make rounds to supervise their corresponding area firsthand.
They Must Avoid Criminal Acts
Security guards have to always be aware of any criminal act. An example of this is the invasion of private units, damage to property, and any other type of criminal activity.
Personnel Controls
In these cases, security guards may help control the behavior of any personnel in the established area.
Verifications of Alarm Systems
Since their main job is to safeguard residents as well as their real estate, they must perform certain checks. This implies that they must constantly manage and verify that the alarm systems are working correctly. In this way, they can detect any problem with this equipment faster and avoid any problem that may arise due to this failure.
Emergency Controls
The security guard must be a fundamental part of the organization of evacuations. In addition, it must be part of any type of action necessary in cases of emergency that may occur in the established area.
Know Which Dubai Security Guard's Major Role in a Commercial Area
Commercial areas are spaces where many people pass, therefore, having Dubai security guards is very advantageous. Especially, in shopping malls. These guards must fulfill different functions that are stricter compared to residential areas. Each of them will be explained below.
Prevent Criminal Acts in Establishments
In commercial areas, it is very common for criminal acts to occur. For instance, theft and vandalism. To avoid these situations, there are Dubai security guards. It is important to mention that there must be a group of people to distribute the tasks. To avoid these events, they must carry out constant surveillance of all premises. Especially if they identify someone with a suspicious attitude. To do this, they are allowed to carry certain security equipment to be able to carry out their work correctly.
In addition, one or two of the Dubai security guards must carry out patrol security to identify suspicious attitudes. Finally, the entire area must be monitored using video camera systems and closed-circuit television. That is, the CCTV.
Keeping Records of Aecurity Logs
As previously stated, to take care of a commercial area, you must have a group of Dubai security guards. It is best to hire a private security company. Another of the functions that the people in charge must carry out is to make reports. These reports must include all incidents during the work shift. It should be noted that this document is delivered to supervisors before leaving the establishment, at the end of their work shift.
In addition, Dubai security guards who join your job must request these records. This is so they can keep track of all past events.
Schedule Shifts and Tours
Commercial areas must be guarded 24 hours a day, every day; therefore, the company in charge of security must schedule patrols and tours distributed among the different security guards. Thus, you can control the activities of all visitors and avoid any possibility of predictability.
Do You Know Which Dubai Security Guard's a Major Role in the Industrial Areas?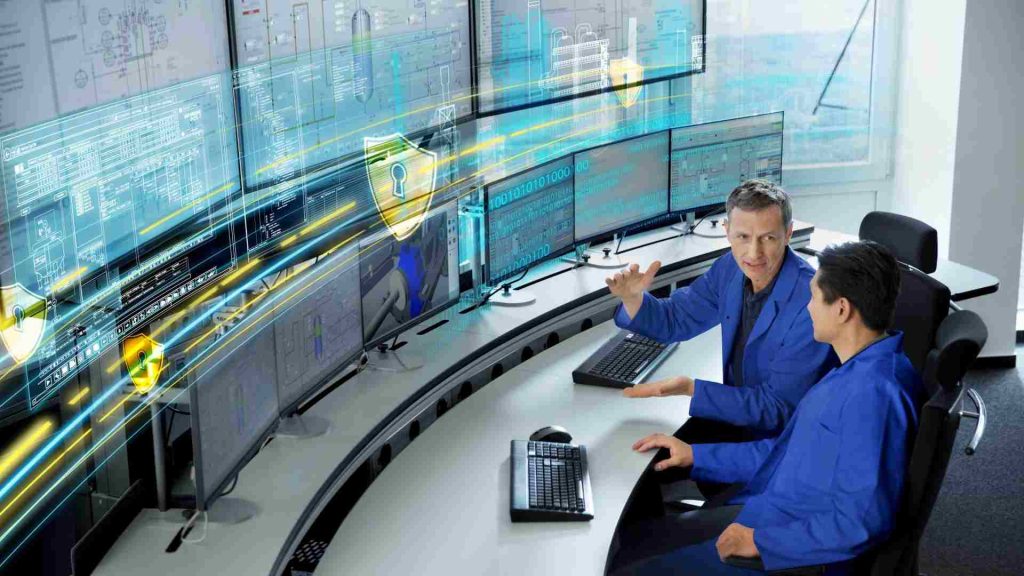 In this case, the security guard must establish the steps to follow to register and control access for visitors. This can be done if they wish to enter any of the different industrial and administrative facilities of the company. They have responsibilities in different areas that can be seen below:
In Management
You can report in writing to the public affairs management. In addition, you can inform the security management to protect the visits or any special events.
To a Worker
You can go to the reception and directly receive the correspondence or a package in a personal capacity.
Receptionist Services
They will be able to assign the passes that are necessary for the guided tour. In addition, they can request an information document and verify if that visitor has any restrictions. If this is the case, you should contact internal affairs.

Access for Visitors
Management
You must notify the public affairs management in advance of visits or special events some time in advance. In addition, you can also inform the security management or visitor protection about this. You must inform about anything that is considered necessary to coordinate the visit, from names, dates, and even names of those responsible for the event.
The Receptionist Service
You must ask the visitor for his identification document and verify it in the visitor system. If he has authorized access, he must contact the employee who will receive the visit so that he can authorize entry.
If the visitor has an access restriction, they must notify the internal affairs staff. This will proceed according to its prohibition of entry and will be the one who determines to authorize the entry. Otherwise, the employee will be notified that he must attend to the visitor at the reception.
As a Protection Operator
In this case, it is in charge of verifying or detecting whether the visitor is carrying a firearm. If so, indicate the actions that must be followed to comply with the respective procedure for the retention of firearms.
Control of Access of Cargo Trucks to the Reception Area
In industrial areas, generally, there is a lot of movement in the loading and unloading of merchandise. There is a loading dock, which is where suppliers and carriers are received. The best thing is to receive them so that they can park the trucks at will. Another option is to section off the dock so that each supplier and carrier dedicated to transporting merchandise has its own space.
The responsibility of the Dubai security guards is to make a superficial inspection of the trucks. This is done on the street before entering the loading dock. In some cases, depending on the policies, they can use x-rays and thus carry out a more rigorous inspection. In addition, the Dubai security guard must keep a record of the trucks that enter.
Some FAQs
Surely, you are wondering many things about the Dubai security guards. Next, you will see some of these with their answers, very detailed.
What things should Dubai Security Guards not do?
Security guards must not leave their jobs without permission or neglect their duties at any time. These people have the lives of many individuals under their responsibility, therefore, they must be vigilant. In addition, they must not participate in illegal activities; nor can they use excessive force or accept bribes of any kind.
Can Security Guards Follow a Particular Person?
Generally, security guards are not allowed to follow an individual; unless they have a reasonable and verifiable suspicion that this person has a suspicious attitude. That is, this person may be involved in criminal activity or represent a security threat to other individuals. In case, you see that a guard is following you and there is no valid reason, you can ask for his credentials and contact your supervisor.
Are Security Guards Allowed to Search Individuals' Belongings?
Generally, the Dubai security guard can perform this operation under certain conditions. In particular, there are two, the first is if they have the permission of the administrator or manager. And the second is, having a court order that can only be obtained by going to the police. However, there are some exceptions to these rules and they will depend on the circumstances. For instance, an unauthorized person enters a restricted space.
Can Security Guards Request a Receipt from an Individual in a Shopping Area?
In most situations, security guards are not allowed to ask for your purchase receipt. However, there are some exceptions, the main one being that there is a reasonable suspicion of signs of theft. In addition, there may be businesses that have within their policies to authorize security guards to request receipts from all customers, when leaving the establishment.
Are there Additional Functions that Dubai Security Guards must Perform, Regardless of the Area of ​​Work?
Yes, there are. Both in the commercial area, as well as in the industrial and residential areas, there may be the presence of guests. The security guards are obliged to provide different orientations that are of their knowledge. For instance, guide the vehicles to the corresponding parking spaces.
In addition, security guards are responsible for enforcing established regulations; either from the residential, commercial, or industrial areas. This is to protect employees, residents, guests, and the general public from any possible danger.
Contact Emirati Guard to get access to the Best Dubai security guard
As you can see, hiring a company dedicated to security is essential, whether in a commercial, industrial, or residential area. It is important that when you hire a company that offers these services, you are sure that the Dubai security guards are of good quality. To verify this, you must make sure that the company has SIRA approval.
If you are looking for a company that meets these characteristics, the best option that exists is Emirati guard. We have the best security guards in Dubai and all comply with SIRA training. In case you want to contact us, you can call us at the following telephone number +971 43 316 688. Or if you prefer, send us an email at contact@emiratiguard.com.