Dubai is among the most secure cities in the Middle East for travelers. Due to the country's tougher rules, crime is almost inexistent, and many travelers consider Dubai to be considerably safer than other regions of the world. However, even if it is a safe place, the authorities keep implementing certain programs and more to keep Dubai security.

In this article, we will be talking about Dubai security. Lately, Dubai has been keen on providing extra security to its residents and visitors. Especially, with the implementation of security guard services. Therefore, let us see how they are boosting Dubai security:
1. Know about the security guard programme in Dubai
2. Learn more about SIRA and its UAE programs
3. Emirati Guard, the top security firm in the UAE
Know About the Security Guard Programme in Dubai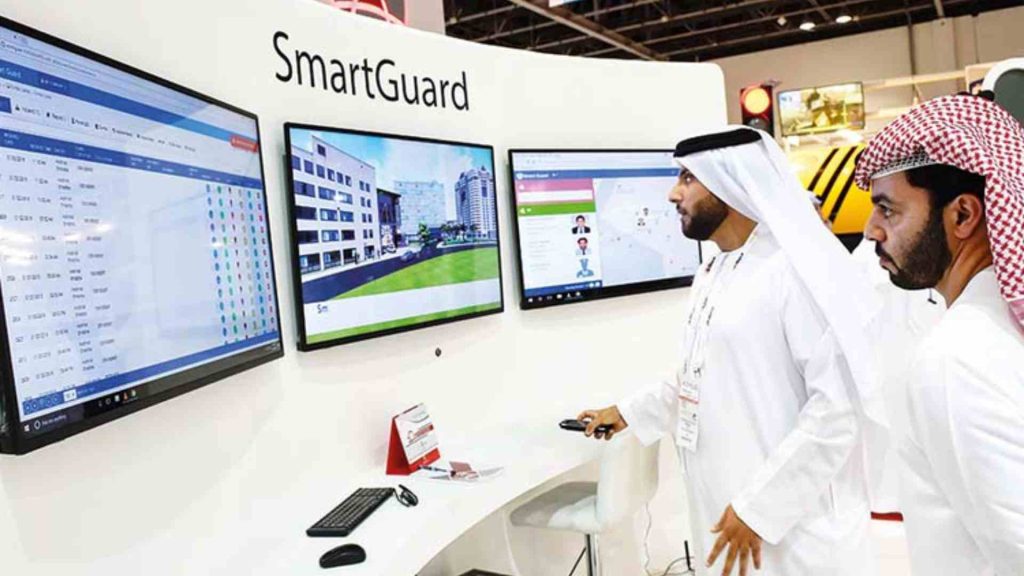 Thanks to a new program introduced by the Security Industry Regulatory Agency (SIRA), security guards will now play a significant role in boosting security in Dubai. The organization has created a new program to track Dubai security personnel who are currently on duty on an interactive live map.
In the event of an emergency, such as a fire, an accident, a robbery, the loss of children, or any other circumstance, the Smart Guard program will assist in communicating with guards nearby to ensure prompt action.
The platform is a piece of hardware or software that can be added to smartphones. Therefore, the guard will be kept under observation so that, in an emergency, he can be quickly reached. Likewise, the program will display information about each security guard inside the city; including their photo, contact details, and whereabouts. The responsible authority can quickly contact the guards for a prompt response and notify them of any occurrence. In Dubai, the scheme will be put into place this year for over than 33,000 security guards.
Learn More About SIRA and its UAE Programs
SIRA or the Security Industries Regulation Authority, is a private security institute and it is a part of the Dubai protective solutions. Its responsibilities include:
Granting permits to security personnel and security organizations.
Rules and regulations enforcement
Taking the examinations and preparing the security guards.
Penalize the security officer and the business for breaking the law.
SIRA was established by the Dubai Government with a broader mandate than the Department of Protective Systems (DPS) that it succeeds; maintaining all of DPS's licensing and regulatory functions, but expanding its work into research and development.
According to this Smart Guard program, SIRA will more closely supervise service providers and implement new policy guidelines in the security industry in Dubai. It will also establish the standards and requirements that must be met, and it will be able to amend these as needed, eliminating the need to adopt new legislation each time a reform is necessary.
What are the Other Security Programs in Dubai?
Here are the other two programs that SIRA is implementing in the UAE:
Secure Guard
Secure Path is a new program that tracks vehicles like money transfer vans and safari vehicles. The program connects all automobiles to the program via a gadget to combat any difficulties or robberies.
The tracking technology will aid in the resolution of any situation, such as a safari car stuck in the desert, by allowing concerned authorities to swiftly identify the location and dispatch a rescue squad. In the event of an armed burglary or other emergency circumstance, the application can be used to find a money transfer truck on a map.
Secure Path is necessary for these vehicles:
Rental cars.
Personal vehicles.
Desert safari vehicles.
Chas in transit cars.
Chemical material transport.
Diesel transport.
Explosive and fireworks transport.
Flammable liquids transport.
Gas trading vehicles.
Hazardous material vehicles.
Mobile workshop.
Petroleum transport.
Pilling contractors.
Radioactive materials transport.
Hazardous and non-hazardous cargo.
Environmental waste transport.
Video Guard
A third program, Video Guard, which focuses on tracking security cameras in facilities in case of a malfunction or problem, is now also in place. The new technology will check Dubai's security cameras for any issues and alert the maintenance business to address them. Therefore, this program ensures the operation of all cameras. The scheme, which went into effect at the start of this year, will cover surveillance cameras in around 7,000 buildings and locations.
Video Guard enhances the entire performance and uptime of the client's security system. These three methods are how it accomplishes this:
Firstly, it makes it possible for SIRA to remotely watch over the customer's video surveillance equipment. SIRA is able to view the surveillance video of the customer's site in real-time as a result.
Second, it is beneficial for SIRA to capture a backup copy of the surveillance footage from the Customers on its computer. As a result, even if a customer misplaces the video recording at their site, SIRA still has a distant copy.
Lastly, the alarm messages created by the recording devices and the intruder detection panels are then sent out by the system. These alert messages are sent to SIRA, the customer, and the security agency provider in addition to SIRA. As a result, the service provider can address and fix issues immediately.
The following events trigger alert notifications from Video Guard:
Loss of video owing to one or even more cameras failing.
A video recorder's hard disk failed.
An unreliable video recorder
It cut itself off from the network.
Alarms for intrusion detection; if the client additionally has a connected alarm system.

Emirati Guard, the Top Security Firm in the UAE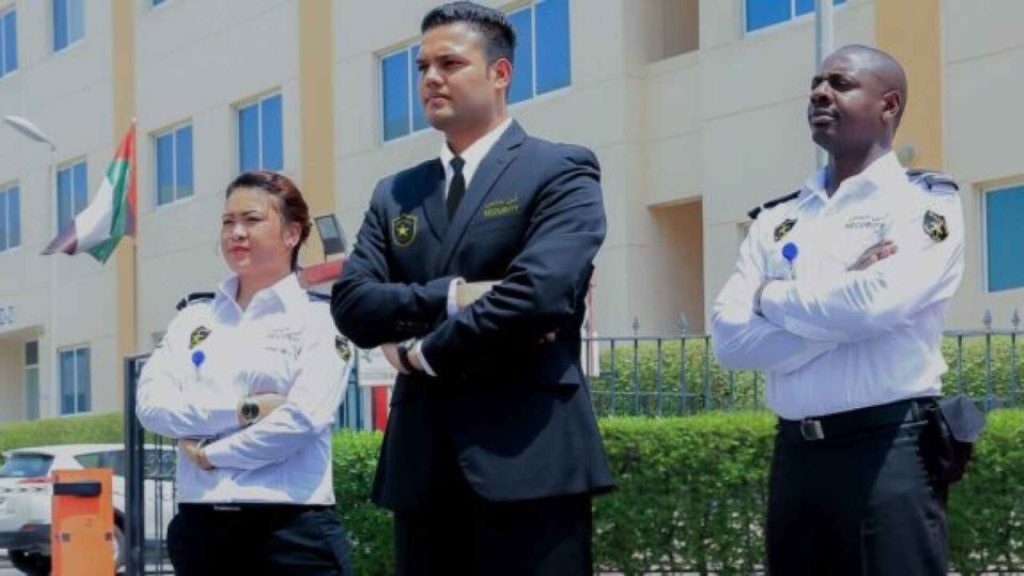 As you may notice, the UAE authorities are constantly introducing new ways to keep their resident's security in place. Therefore, these new programs that are now in place, will help security guards do their jobs in a better way. Consequently, keeping the visitors and citizens safe.
If you are looking to hire security guards in the UAE, Emirati Guard is your best choice. With us, you will be able to obtain cash security solutions, luxury security services, and more. As a result, you can keep yourself and the one's around you safe. Thus, if you want to acquire our services, you can contact us at +971 43 316 688 or send us an email at contact@emiratiguard.com.